Screenwriters Rhett Rheese and Paul Wernick talk Deadpool 2, Zombieland 2, and everything but their new movie Life. Bad Robot's supernatural World War II movie finds some stars. Stephen Amell teases a return to the island on Arrow. Plus, a new clip from Ghost in the Shell, and new images from Walking Dead. Behold, Spoilers!

Terminator 6
The New York Daily News reports that both that a Terminator 6—presumably, a hypothetical followup to Terminator: Genisys—has been scrapped for good. Also, in a future where the Terminator franchise would continue beyond this, original star Arnold Schwarzenegger would not be back. This isn't too surprising to hear, of course—we'd already heard that Genisys star Emilia Clarke would not return for future movies, and Paramount actually already pulled the sequel to the film off schedules last year.
But interestingly, this report doesn't make mention of the recent rumors that James Cameron and Deadpool director Tim Miller plan to sweep in and save the franchise from doom with a film that is allegedly a "reboot and conclusion" to the series, somehow. It does, however, mention that there's still hope an "independent company" could come to Paramount and revive the series, so maybe the future isn't quite as grim for Terminator as it currently sounds.
---
Deadpool 2
The press tour for scifi horror movie Life has begun, which means that instead everyone is asking screenwriters Rhett Reese and Paul Wernick about Deadpool 2. First up, more familiar mutants will make surprise cameos, according to Reese in an interview with LRM:
Yeah, Cable and Domino grabbed the headlines on Deadpool. But there are definitely some more obscure characters that people know or that real diehards know that will be in there just by virtue of we need a new villain, and we need some new good guys to compliment (Deadpool), but it is growing. Of course, it will be all about the lunacy that is Deadpool himself.
G/O Media may get a commission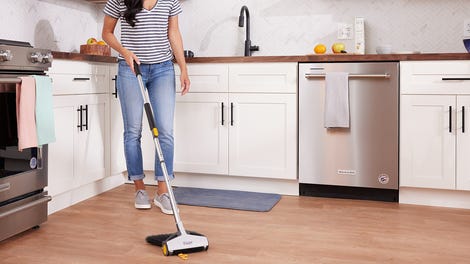 BOGO 50% Off
Flippr - BOGO 50% Off
In a separate interview with Cinema Blend, Reese confirmed that the X-Force film is not in lieu of Deadpool 3, but an entirely separate entry:
Yeah, Deadpool 3 will be different from X-Force. So I think we'll be able to take two paths. One is where we're launching something bigger, but then another where we're contracting and staying personal and small. So I think best of all worlds, really.
Meanwhile, Reese also spoke highly of incoming director David Leitch in an interview with IGN:

It's been phenomenal, David has his own, you know, point of view that's different from Tim's. He comes into a situation obviously where there already exists a tone and a style, so he's going to stay pretty close to that, I think. But at the same time, he brings a new approach and it's enlivened us definitely to try new things and to do things a little bit different from the first Deadpool. Not drastically, but enough that you get the sense that it's coming from a slightly different team.

We love Tim Miller to death, we also love Dave now. I think you'll be very satisfied with what we're cooking up. We are loving our script right now, and the direction that it's headed. So I think audiences hopefully will be pleased.
---
Zombieland 2
In an interview with Comicbook.com, Paul Wernick gave an update on the long-gestating Zombieland sequel, when asked about that rather than, surprisingly, Deadpool 2:
It is [in active development]. We're trying to get it going. All of our cast have read the script and love it. Zombieland director Reuben Fleischer is signed on. It's just a matter of making our cast deals and making it for a budget number. All the cast have become superstars now so, we made Zombieland with 20 million, so it's trying to fit that financial model into the sequel model so it makes sense for the studio and being able to pay the actors what they now get paid and deserve to paid.
Did anyone ask these guys about Life? Poor Life.
---
Ant-Man & the Wasp
Michael Peña still hasn't received word from Marvel on whether he's returning for the sequel:
No, no, I haven't gotten the phone call yet. I don't know if I'm gonna get the phone call. Who knows?
[Collider]
---
Black Panther

Daniel Kaluuya is very excited to be part of the movie, according to an interview with GQ:
This is an African blockbuster, bruv. This is like Game of Thrones. This is crazy. And Ryan Coogler is just, man dem. He's like us! He's a normal dude, in a Golden State hat and a Tupac T-shirt directing the whole set. It's the most beautiful thing to see.
---
Guardians of the Galaxy Vol. 2
James Gunn revealed to Empire that Ego the Living Planet will be "the biggest visual effect" in film history. With all the polygons. All of them.
We have over a trillion polygons on Ego's planet. It's the biggest visual effect of all time. There's nothing even close to it. Which is cool.
The magazine also shared a few new pictures, including another good look at Kurt Russell as Ego, in his non-trillion polygon-ed planet form:


---
Mission: Impossible 6
According to producer David Ellison, Tom Cruise has spent a year training for the film's signature, show-stopping stunt:
We're thrilled. [director Christopher McQuarrie] is back, obviously, writing and directing after Rogue Nation. We could not be more excited about the character Henry Cavill's going to play. And I will say after the Burj [Khalifa] we thought it was going to be impossible to top that stunt, and then Tom did the A380 for the plane. What Tom is doing in this movie I believe will top anything that's come before. It is absolutely unbelievable—he's been training for a year. It is going to be, I believe, the most impressive and unbelievable thing that Tom Cruise has done in a movie, and he has been working on it since right after Rogue Nation came out. It's gonna be mind-blowing.
[Collider]
Following the news, Christopher McQuarrie took to Twitter to clarify Cruise has trained a full year for a "sequence" and "not a stunt."


---
Overlord
Jovan Adepo and Wyatt Russell have both joined Julius Avery's upcoming Bad Robot movie, a D-Day set drama with heavy supernatural elements (including Nazi Zombies, apparently!). Naturally, Bad Robot's involvement and mysterious supernatural elements have already lead to speculation that Overlord is secretly the third entry in the Cloverfield saga. [/Film]

---
Extinction
The alien invasion film has been given a January 26, 2018 release date. [Coming Soon]
---
Ghost in the Shell
A new clip has surfaced called "Water Fight." True to its name, The Major beats up an assailant while ankle deep in shallow water.


---
Amberville
Amazon is developing an animated series based on Tim Davy's Mollisan Town from Chris McCoy and Sausage Party director Conrad Vernon. Amberville will be a crime drama set in a city populated by living stuffed animals, starring a reformed teddy bear pulled back into the criminal underworld for "one last job." Grim! [Coming Soon]
---
The Flash
Anne Dudek has been cast as a Tracy Brand, a "future genius" with "a smorgasbord of quirky idiosyncrasies" who, having currently displayed none of those genius-related talents, sets out to make her future happen. [TV Line]
---
Arrow
Stephen Amell may have teased the return of Slade "Deathstroke" Wilson in a photo posted to Twitter. Or, more likely, there could just be some island-based shenanigans in store.
---
iZombie
Here's a new poster of Liv for the new season from Screen Rant.


---
The Walking Dead
Finally, here are some photos from next week's episode, 15, "Something They Need." See the rest at the link. [Coming Soon]
---
Additional reporting by Gordon Jackson. Banner art by Jim Cooke.