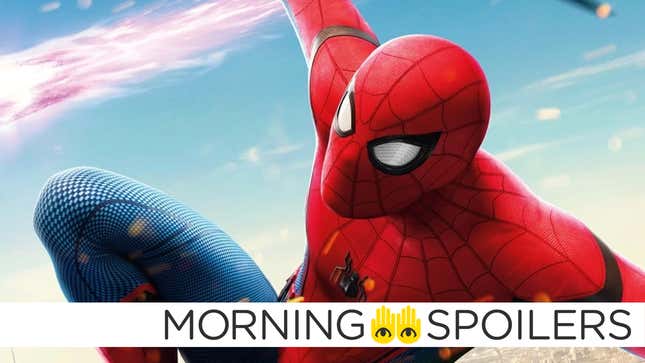 The first Game of Thrones spinoff is set to start filming sooner than you'd think. New set pictures offer an early look at Chris Hemsworth in action for Men in Black. Casting calls reveal a very lengthy list of potential kombatants in the Mortal Kombat movie. Plus, new pictures from Cloak and Dagger, and what's to come on The 100. Spoilers, away!

Meet Microsoft's New Surface Laptops

Spider-Man: Far From Home
Deadline reports J.B. Smoove (Teenage Mutant Ninja Turtles) has joined the cast in an undisclosed role, described only as a "lead in the ensemble."
---
Men in Black
Coming Soon has exclusive set photos of Chris Hemsworth's M.I.B. agent strutting around without his suit jacket.
---
Avengers 4
Speaking with Birth Movies Death, Kevin Feige confirmed Thanos eliminated half of the universe's animal and plant life, too. What about those precious natural resources you wanted to preserve so much, Thanos???
Yes! Yes. All life.
---
They Hear It
Deadline reports Legendary Entertainment has acquired the feature film rights to Julian Terry's horror short, They Hear It, concerning a mysterious sound that lures all children who hear it. Notably, Terry was the winner of New Line's short film contest to promote Annabelle: Creation.
---
Mortal Kombat
That Hashtag Show has character breakdowns of all of your favorite fighters from the upcoming Mortal Kombat reboot- excluding Sub-Zero, Scorpion, Reptile, Goro, or Johnny Cage (if that's your guy, not judging). Notably, it appears the story focuses on a brand-new audience identification character named Cole Turner. Raiden is also described as being only "14" years old.
COLE TURNER

Lead Male. 30s. A brand new character to the MK franchise. Cole is a struggling and widowed boxer who cares more about his young daughter than anything. He is incredibly determined and refuses to quit in the face of fantastical adversity.

KANO

Supporting Lead Male. 30s. The large, rugged Australian ex-special forces turned merc-for-hire. He is arrogant and impetuous but a tremendous fighter.

SONYA BLADE

Supporting Lead Female. 30s. The beautiful, brainy blonde writer who chases the prophecy of Mortal Kombat. She recruits Cole and fights bravely and selflessly for a team she can only be a true part of once she earns a medallion in combat.

JIN/LORD RAIDEN

Male. 14. The immortal thunder God and protector of the Earth realm, who leads and trains the Earth team in the Underworld.

MILEENA

Female. 25-35. A drop dead gorgeous woman that is part of the Outworld side. She wears a sheer gown over thigh-high boots and a revealing one-piece, with a veil that covers her nose and mouth.

JACKSON "JAX" BRIDGES

Male. 30-40. "Jax" is a strapping mercenary/military officer who loses both of his hands in an attack and then joins Sonya and Cole to fight the Outworld.

LIU KANG

Male. 20-35. A fire throwing ninja warrior who is a talented Earth realm champion.

KUNG LAO

Male. 25-35. The mute warrior monk brother of Liu Kang, who yields an all powerful boomerang hat.

SHANG TSUNG

Male. No age specified. The great sorcerer of Outworld, whose presence is a storm cloud of dark energy. His ever-changing roulette of faces unfurls an evil smile.

DRAHMIN

Male. 25-35. An Oni devil mask over his face, his body is composed of twisted sinewy skin, a heavy spiked club replaces one arm.

KABAL

Male. 25-35. An evil assassin of Outworld, he is outfitted in a black armored vest and trench coat. His entire head is covered by a scarred black respirator. His signature weapons are two razor-sharp hook swords.

NITARA

Female. 25-35. A black-haired vampire of Outworld. Two massive leathery batwings protrude from her bare shoulders. Fresh blood drips from her fangs.

REIKO

Male. 25-40. An armor-clad Outworld General with white glowing eyes. He drags a massive war hammer with him.

THE OVERSEER

Male. Late 80's. The overseer of the clock tower and the training grounds that house the Earth realm warriors, he is laughably old.

EMILY

Female. 12. Cole's scrappy, determined, and wise-beyond-her-years daughter.

SOPHIA

Female. 60s. Cole's understanding, discerning mother-in-law who houses Emily and is her primary guardian.

JESS

Female. 30-35. Cole's judgmental sister-in-law, who believes Cole to be a selfish, bad father. She lives with Sophia and Emily.


---
The Predator
Empire has two new images of The Predator's latest look. Mercifully, they kept the fishnets.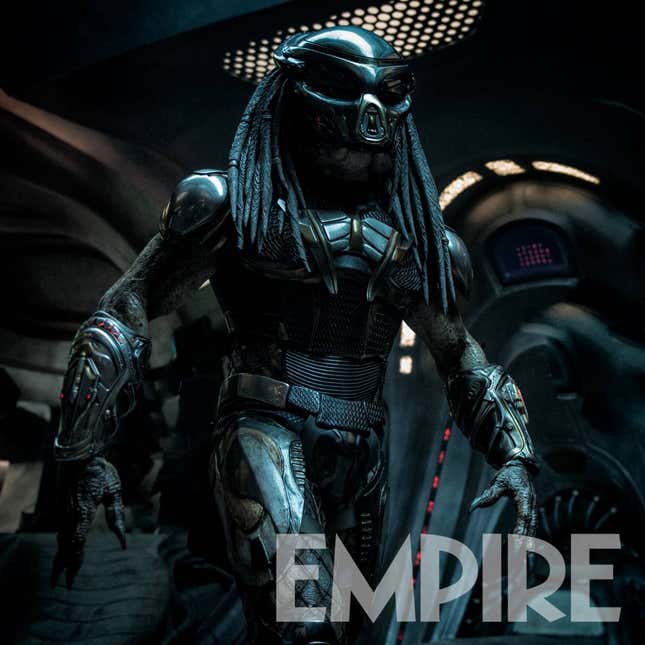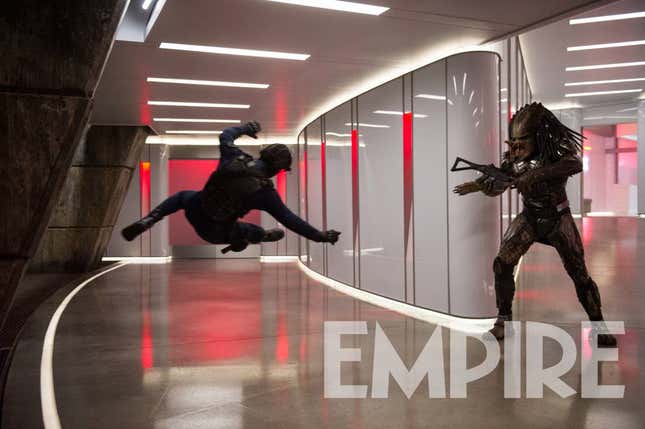 ---
Mission: Impossible - Fallout
A new featurette focuses on Ethan's team, including Henry Cavill as August Walker.
---
Teen Titans GO! To the Movies
Batman takes on the Titans in the latest TV spot.


---
The Long Night/Obi-Wan Kenobi
The Belfast Telegraph reports the upcoming Game of Thrones prequel series set 1000 years in Westeros' past will begin filming this October in Belfast's Paint Hall studios. Interestingly, the paper also notes sources saying that the Obi-Wan Kenobi Star Wars spinoff is set to commence filming in the country April 2019.
---
Cloak and Dagger
KSiteTV has images from this week's episode, "The Lotus Eaters." More at the link.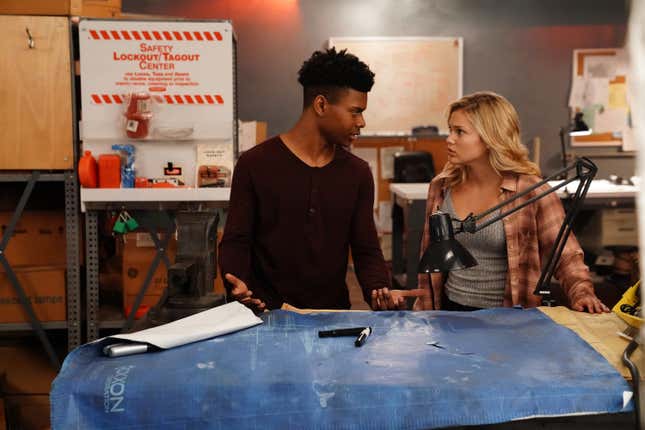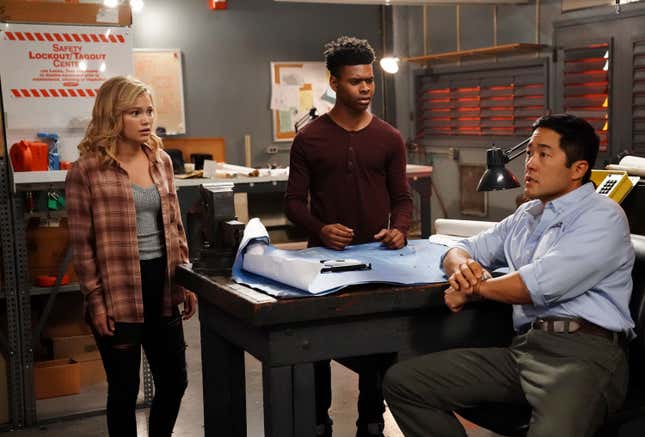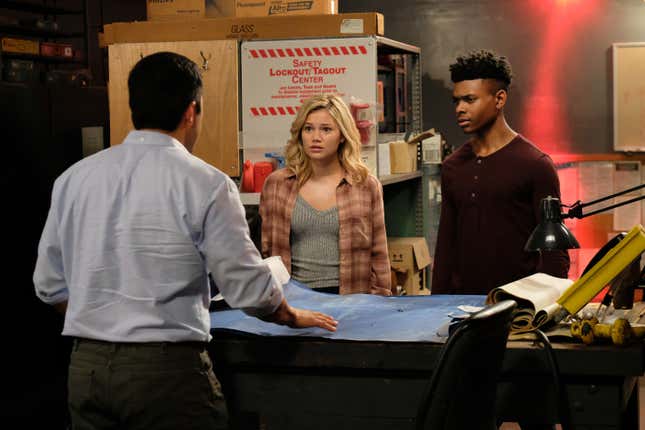 ---
Bobcat Goldthwait's Misfits & Monsters
In the latest clip, a voice actor (Seth Green) is stalked by his Matthew Mcconaughey-esque character, Bubba the Bear.
---
The 100
Finally, the CW has a clip from tonight's episode of The 100, now in its new 8/7c time slot. The Outpost debuts immediately after.
---
Banner art by Jim Cooke.