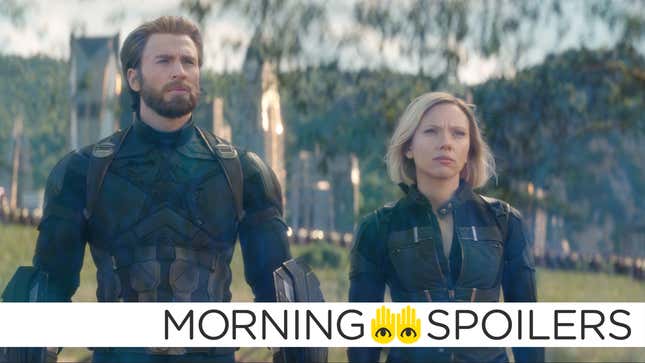 The new Willy Wonka movie has apparently narrowed down its list of potential stars. Get a first look at the new Halloween movie. Legends of Tomorrow is losing a recent series regular. Plus, Stranger Things is getting summery, and what's to come on Legion's finale. Spoilers, assemble!

Meet Microsoft's New Surface Laptops

Avengers 4
Portuguese fan site Heróisx has posted what appears to be promotional artwork from the film's merchandising campaign, including new looks for the primary Avengers (joined by Captain Marvel in her red-and-blue costume, Nebula, Rocket, and a very heavily armored War Machine) and Thanos. Head on over to the link to see it all.
---
Willy Wonka
Collider reports Donald Glover, Ryan Gosling, and Ezra Miller are on the short list to play the titular candy mogul in a new movie exploring the character's origins from Paddington director Paul King.
---
John Wick: Chapter 3
LA Clippers center Boban Marjanovic has joined the cast as an assassin after John Wick.
---
Cupid
Variety reports... Justin Bieber... will voice the Roman god of desire in an animated movie from Mythos Studios. Bieber will also serve as executive producer, alongside company founders Scooter Braun and David Maisel.
---
Needle in a Timestack
Leslie Odom, Jr., Frieda Pinto, Cynthia Erivo and Orlando Bloom have joined the cast of John Ridley's adaptation of Robert Silverberg's 1966 short story, Needle in a Timestack, which tells the story of a couple trying to stay married in a world where time travel in possible, and reality is in a constant state of flux. Silverberg's story, originally published in the pages of Playboy, can be read online, here. [Deadline]
---
Halloween
USA Today has the first photos of Laurie Strode and Michael Myers in David Gordon Green's Halloween.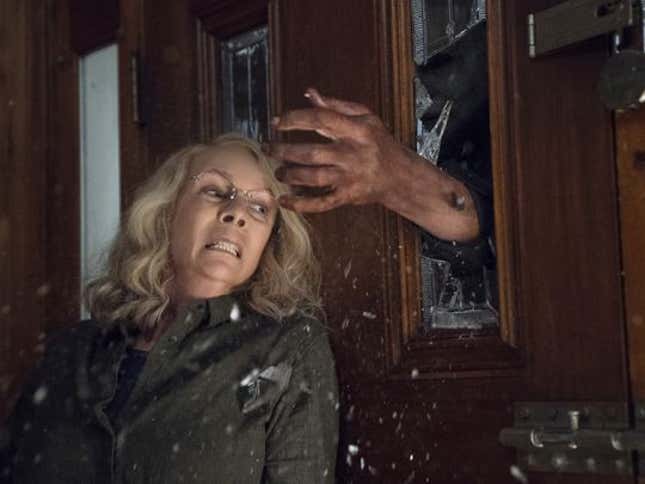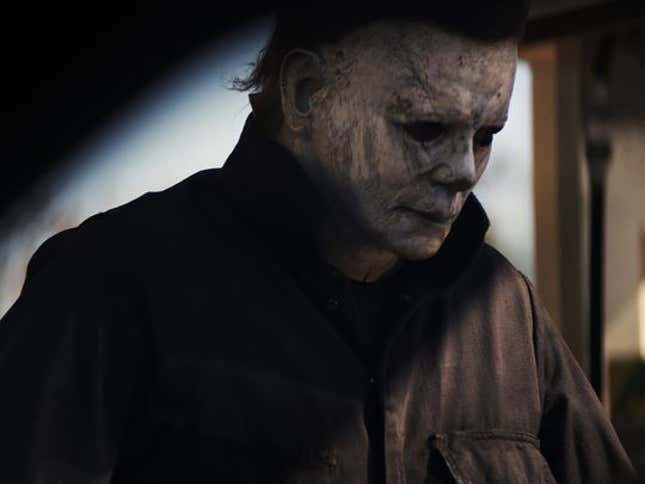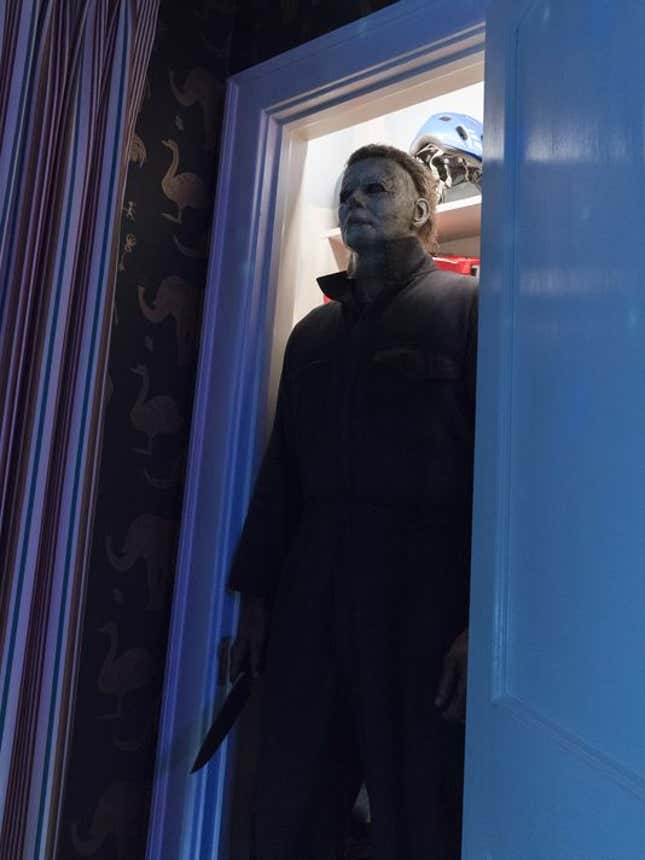 ---
Doom
Actors Nina Bergman, Dominic Mafham, Amy Manson, Tony Giglio and Arkie Reece have recently shared several set photos from the fly-by-night Doom reboot/sequel.
---
Aquaman
A trailer will soon surface, according to James Wan on Twitter.
---
Bumblebee
Transformers News has the first poster. Here's the trailer in case you missed it.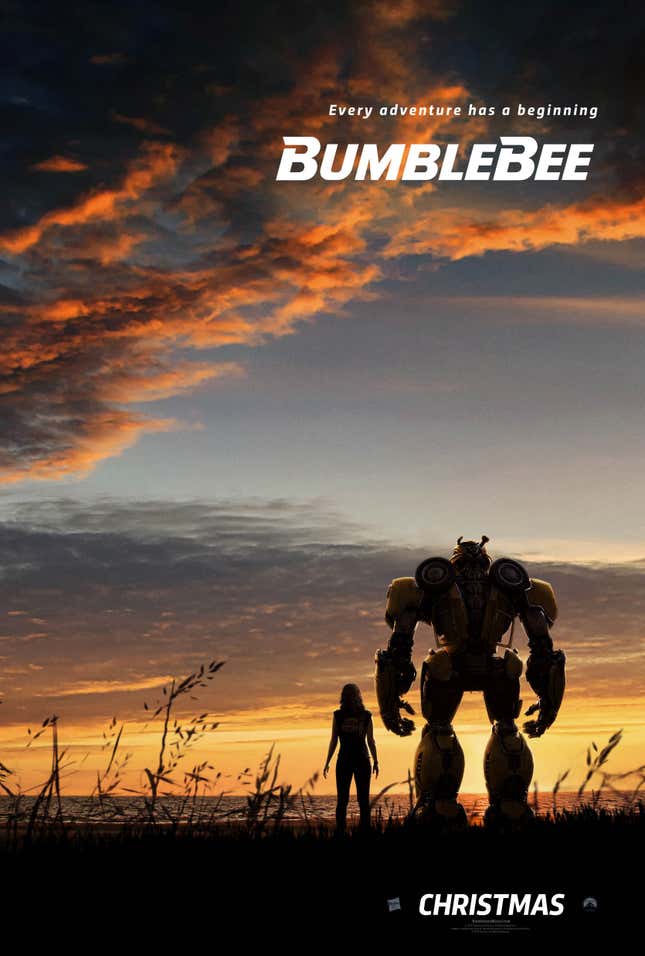 ---
Incredibles 2
Jack-Jack shifts dimensions in a new clip from Incredibles 2.
---
Legends of Tomorrow
After just a handful of episodes, TV Line reports Keiynan Lonsdale (Wally) is exiting Legends of Tomorrow as a series regular. There's no word on if he'll be making a move back to The Flash, but the outlet describes his exit as being left open enough for a potential return to Legends down the line.
---
The Gifted
Grace Byers has joined the cast of season two as Reeva, "a smart, charming, authoritative, elegant, beautiful woman who is ruthless in her efforts to fight for her people. She leads an elite band of followers and has a soft spot for her new recruits, but is still capable of extreme violence in defense of her vision." [Spoiler TV]
---
Now Apocalypse
Avan Jogia (Victorious, Twisted, Ghost Wars) has landed the lead role of Ulysses in a new half-hour comedy about premonitory nightmares from Stephen Soderbergh, Gregg Araki (The Doom Generation, Kaboom) and Vogue columnist Karley Sciortino. [Deadline]
---
Tell Me a Story
Danielle Campbell has joined the cast of Kevin Williamson's "dark fairy tale thriller" as Kim Catrall's granddaughter, Kayla.
Beautiful and full of anger, Kayla has just moved from Oakland to New York with her dad. She lost her mother a year ago and since then has strayed from her once promising path — hanging with the wrong crowd, partying… anything to distract from the pain and grief of her mother's death.
[Deadline]
---
Stranger Things
Speaking with THR, Noah "Will Byers" Schnapp revealed season three is set during the kids' summer vacation.
It's very different this season because it's in the summer, so you kind of get to see a different version of everyone. It's great because it has a lot of the dark parts from season two and a lot of the light playful parts from season one.
---
Cloak & Dagger
During an interview with /Film, showrunner Joe Pokaski stated "we might not ever see skeletons" inside the Dark Dimension, but weirder things will appear "as people start getting comfortable" with the concept.
There's a couple steps that we're going to be exploring over the course of the series but the very first elements of it, we wanted Tyrone to be able to witness people's fears and Tandy to be able to witness people's hopes. So we wanted to just tweak it a little and make it seem a little unworldly but we're going to get a little bit weirder and weirder as people start getting comfortable. We might not ever see skeletons inside it but I think the idea is the fun of the series is Tandy and Tyrone will learn more and more about what they're capable of over the series.
---
Jessica Jones
That Hashtag Show discovered a pair of promptly-deleted audition videos for new characters "Elliott" and "Zelda." Judging from the dialogue, it appears Zelda is in a committed relationship with another undisclosed character, while Elliott is a gambling addict who shares several traits in common with both Jessica herself and, as the outlet wildly speculates, the obscure Captain America ally Dennis "D-Man" Dunphy.
---
Wynonna Earp
Spoiler TV has cast photos from the third season of Wynonna Earp. Head over there to see the rest.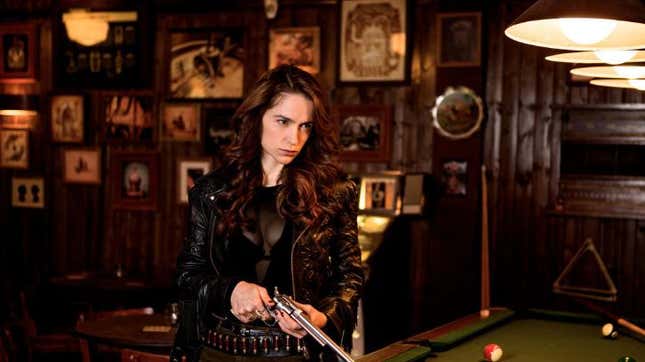 ---
The 100
The ends possibly, maybe justify the means in the trailer for next week's episode, "Acceptable Losses."
---
Legion
Finally, David fights the future in the trailer for next week's season finale of Legion, "Chapter 19."
---
Banner art by Jim Cooke.