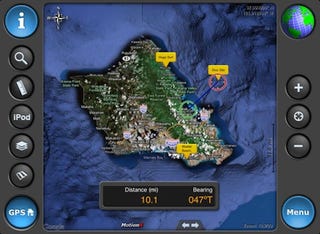 We love the MotionX GPS Drive 3.0 iPhone app and we consider it one of the best values in GPS apps. So we're excited to hear that this amazing-looking iPad version, MotionX-GPS HD, has been approved is now available.
The app should be on sale for $2.99 in the iTunes store soon. [MotionX]
Update: Ooh! Looks like the app has slipped into the iTunes store. Time to hunt for a crazy car mount for your iPad.