When it comes to experiencing Android the way Google intended, you have surprisingly few options. Two, really. Google's own Nexus smartphone—made by a parade of different hardware partners—and Motorola. The new Moto X Pure Edition is the new unspoiled Android champion. It can do Android even better than Google.

What Is It?
The Moto X Pure Edition is the new 5.7-inch Android flagship smartphone from Motorola, a Google company a Lenovo company. It comes with the latest Android Lollipop software and a few select Moto apps. It's also the most customizable phone you can buy thanks to Moto Maker, a web app that lets you change the material, texture, and color of the phone before you buy it. Depending on your taste, the Moto X can be anything from eye-popping to subdued, and with Motorola's universal SIM, you can buy an unlocked version for just $400 that will play nice with any major US cell network.
We've often called its predecessors the "Android Phone for Everyone," and the Moto X more than retains that distinction.
G/O Media may get a commission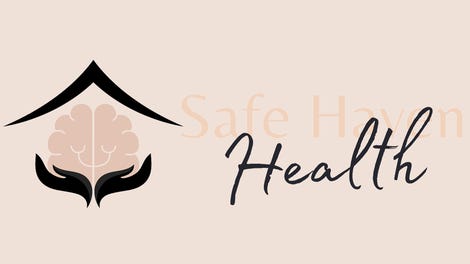 Addiction counseling
Safe Haven Health
Why Does It Matter?
Not only is the Moto X Pure Edition great, it's actually cheaper than any flagship phone Motorola has ever made. Sure, $400 may not sound cheap, but now that US phone subsidies are disappearing and cutting edge smartphones can cost you $750+ out of pocket, $400 for a top-of-the-line Android phone is an amazing deal.
And, perhaps most importantly, it's a Motorola phone that finally has an excellent camera. Mostly. We'll get to that.
Design
The whole Moto X design shtick has always been the ability to decide how the phone looks. To pick out the colors of various components, personalize the design, and make it your own.
That being the case, it's actually pretty hard to gauge the overall eyeball appeal of the new Moto X. Personally, I love the dark wood and gunmetal grey version we received for review. The wood is a little slippery, but nowhere near as bad as the Gorilla Glass on recent Samsung devices, and the sloping back (a Moto X trademark since the beginning) makes the X comfortable to hold.
With a 5.7-inch screen, this is definitely a big phone, but it actually feels manageable thanks to that curve. I never felt like "wow, this is a huge phone" when using it, and I've never said that about a phone bigger than 5.5 inches before.
The Moto X Pure Edition flanked by last year's 6-inch Nexus 6 (left) and 5.2-inch Moto X (right)
I do have a few gripes, though—the first being a seam between the aluminum camera casing and the back of the smartphone. This pretty minor, but a couple times dirt and other detritus would somehow find its way in that crack and get stuck. I'd have to find something thin, like the SIM tool on my keychain, to actually dig it out. Now, I recognize that I'm almost OCD-level about keeping my gadgets clean—I'm the guy constantly wiping my smartphone with my shirt—but it's a tiny detail that's pretty annoying.
The other design frustration is the front-facing LED flash, a new trend for smartphones—and the first on any Moto phone—that aims to make your phone the perfect selfie-taking companion. But here it's an eyesore, and I hate it. Just look at it. Look. At. It.
Nope nope nope nope
I understand that we live in a selfie world and a front-facing flash makes perfect sense, but the ugliness it brings to the Moto X, especially with a black bezel, is unjustifiable for me. If you're a selfie fiend, you may not mind—you may even rejoice—but for the rest of us, it kinda sucks.
Everywhere else, Motorola keeps up with Samsung and Apple in the premium fit-and-finish department. You'll find aluminum along the edges, your choice of luxurious material on the back. Motorola's done away with the "ring" flash from last year's Moto X, which didn't really work that well anyways, and went with a more traditional layout with the LED underneath the camera sensor.
Okay, one last design gripe: the rear dimple is much smaller, which actually makes it less useful. On the Moto X, and especially the Nexus 6, that dimple helped you grip the larger phone providing better balance. Now, Motorola seems to be retaining the design choice for pure aesthetics rather than function since it's in no position to comfortably hold, unless I'm holding the phone like an idiot (which I don't think I am.)
But overall, the Moto X Pure looks great. And since you can pretty much make it look a couple dozen different ways, no doubt one will be to your liking.
Software
Motorola has always been about simplicity on Android smartphones, and the Moto X Pure runs with that idea. This phone just gets the hell out of the way and lets Android do what it does best. All the best parts of Android Lollipop, including Material Design and super-smooth animations, are all here, and all of Moto's additional apps actually feel like good ideas. Let's walk through a few of them, from best to worst:
Moto Display: Easily the Moto X's best additional feature. Moto Display lets you preview incoming notifications on your lockscreen—no need to unlock the handset. You just press on the icons for a preview of the notification, whether it's an email or text message or Swarm check-in. It's really convenient, and I love it. You can also select certain apps to be blocked from Moto Display if you'd rather they stay private.
Moto Voice: Great, if you don't mind squawking at your phone and drawing inquiring glances in public. You set a phrase that Moto Voice is always listening for, and then you can issue voice commands even if it's asleep. Since I've always considered Starscream my spirit Transformer, my phrase was "Ok, Megatron."
Say that, and it wouldn't matter if my phone was off or halfway across the room, it would spring to life. You can use it to set alarms, get hands-free turn-by-turn driving directions, or anything else Google Now can do for you.
Moto Assist: This feature is cool in theory, and with the right implementation it could be really cool, but it feels a little hollow and half baked. They way Moto Assist works is you designate "places" like home and work or "events" like driving a car, sleeping, or being in a meeting and Moto Assist will intelligently silence your phone, read text messages aloud when you're driving, even automatically reply to calls.
It mostly works great, but it interpreted a lot of my Google Calendar events as "meetings" when they were actually just reminders about articles I needed to write or other non-meeting things. So I just turned it off completely.
The only great thing that came from Moto Assist was that I got to hear a AI personal assistant say this sentence out loud from one of my Dungeons & Dragons Online guild members:
Just killed me a colossal red dragon on epic ELITE...She was a CR54
My response was "that's awesome."
Speakers
Smartphone speakers are a perennially overlooked feature on most smartphones. The big boys like Apple and Samsung seems to slap them on the bottom like an afterthought, and some (I'm looking at you LG) put the on the back where they don't do any good at all.
But The Moto X Pure display is flanked by two front-facing speakers, and while they're not as deep and rich as the absolutely wonderful Boomsound speakers you'll find on some HTC phones, they do one thing well—they let you actually hear things. In one instance, I was trying to show a friend a video documenting the strange phenomena of "chin down, eyes up" cover art on the boxes of popular video games. I loaded up the video and out of instinct went to cup my hand around the speaker so the sound would be directed to our faces. Only this time, I didn't have to. Even with taxis screeching by and drunk New Yorkers screaming obscenities, I could actually hear the video. It's a simple thing, but a great thing.
Camera
Then there's the camera. Motorola has never been accused of having a stellar smartphone camera. In fact, it's often been the opposite. But this 21-megapixel camera is amazing. Compared with the S6 and the G4, arguably the top two Android cameras right now, it shows you more detail in daylight. Look at this cute dog photo:
So much detail. You can even see how his eyes say I've seen this world. I know its secrets.
Plus, this thing can shoot in 4K, has phase detection autofocus, and is just a champ in normal lighting conditions. It's when lighting conditions are not-so-normal that things go downhill. Where the Moto X Pure shines in daylight, it stumbles clumsily in low-light. That's bad, and you can read a more detailed analysis of this unfortunate Achilles heel right here.
Good light.
Low light. Yuck.
Like
The best way to describe the Moto X Pure's display is cinematic. With a bigger 5.7-inch display with QHD resolution and two front-firing speakers, this guy is a great little multimedia champion. Also, stock Android looks best on as many pixels as possible.
The iconic phrase on personal taste is "to each their own," and the Moto X gives you exactly that. I personally love my dark wood a gunmetal gray smartphone because it matches the contents of my soul, which is primarily dark and black. But maybe you hate it! Luckily, there are a crap ton of different options to choose from, so you can hate my design choice all you'd like (you'd be wrong, but whatever).
The software is just great. It's lightweight, beautifully animated, and simple. I don't have to thumb through a million menus. It feels like an Android phone, which makes sense since that's what you're buying.
The price absolutely makes it. At $700+ (what you'd normally pay for a tip-top Android), I'd say there's too much missing hardware. No wireless charging, no fingerprint sensor. But at a steep $300 discount, I'd say there's almost too much for the price. It's just a great deal.
No Like
It doesn't seem completely futureproof. We know that Google's next release of Android, Marshmallow, will officially bring fingerprint sensor support to Android. With Android Pay also launching in days or weeks, not having it on the Moto X Pure could be annoying. Moto reps told me that the service will definitely still work on the phone, you'll just have to authenticate with a pin. Since the whole promise of mobile payments is to be quick and painless, no fingerprint sensor is a definite minus.
While in daylight, the Moto X Pure is simply stunning. Not only does it beat out the S6, which we were completely WOW-ed with, it even beat out the G4. But man, in low-light the camera is like Adam Sandler in Pixels, which is to say real bad. If you find yourself more of a day person, this camera turns out miracles. But if you're a night hawk—prepare for sadness.
This battery isn't exactly a dislike per se, but it's not great either. It's just OK. Taking off the charger at 8am and plugging in at 10pm, I was usually at about 5 percent battery on a rather mediocre usage diet. That's not terrible, but not great. If you have a late night or are prone to heavy use (i.e. lots of streaming, web browsing, video recording, etc.), the Moto X is going to die on you. Luckily, it does come with quick charging capability, so if you do find you're in dire need of some juice, you can get some fast.
While the price is a definite like, that $400 price is for 16GB of storage. For a phone that shoots 4K, that is just not going to cut it. Enough. With. 16GB. Phones.
Should You Buy It?
If you're looking for the absolute best value Android smartphone out there: Yep. Yep, you should. The only hesitation you should feel in your heart is that Google will most likely be announcing two Nexus smartphones possibly by the end of the month. A Google Phone means two devices very similar to the Moto X, definitely getting upcoming Marshmallow update first, and ones that could even be a part of Google's new Project Fi wireless service.
But what Nexus most likely won't have is a look tailored specifically to you and legitimately useful Moto apps you'll want to use. Pull the trigger or wait—it's a win-win.
Images by Michael Hession