Every time a new shiny phone is released, the typical claims of how great its camera is are barfed from the mouths of marketing professionals. It's no different with the new Moto X, whose previous incarnation took disappointing shots. But the new 2015 edition might just deserve a seat alongside other smartphone heavy-hitters.
Our comparison phones this time around are ones we consider to have the most popular, best-performing cameras: the iPhone 6, Samsung Galaxy S6, and LG G4. In the hot seat, you'll find the Moto X Pure edition, the $400 flagship Motorola phone announced just last month. It boasts a 21 megapixel Sony sensor, and since Sony makes terrific sensors, it has a lot going for it on paper. Here we go!
Detail
This test really shocked me when I found the Moto X to have clearly the best rendered detail out of all the phones. It just looks the most defined when viewed at full size, and by quite a big margin over the G4, which was our previous winner.
G/O Media may get a commission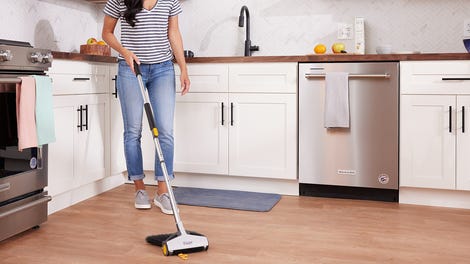 BOGO 50% Off
Flippr - BOGO 50% Off
Moto X:
Color
I like bright colors that aren't over-saturated. This is somewhat of a personal preference, but overall contrast and color accuracy are at play as well. The Moto X did really well in this scene with natural greens and an overall look that isn't too warm or cool. The red of the flower is a bit oversaturated, and you might prefer the flatter look of the G4, but Moto X definitely had the most accurate white balance.
I also tested skin tones, because making humans look like humans is kind of important. The Moto X shines here, rendering a good natural tone, where all the other cams skew way too much toward warm and yellow. Again, white balance plays a part here, and the Moto X nails it.
Lens haze
I came upon this test by accident, when I took pics of the ground in front of me and saw a harsh diffraction haze on most of the photos. This is mostly due to quality of the lens, and it's definitely affects how good a lot of shots turn out. The Moto X blew the others out of the water, with no trace of the ugly blue haze entering the bottom of all the other pics.
Moto X:
Galaxy S6 (yikes):
Low light
Damn you low light, for making an otherwise great camera fail pretty miserably. The Moto X falls flat on its face here, with ugly noise and exposure problems. It's beguiling because Sony sensors are usually great in low light. It could be a processing issue with poor noise reduction to blame. However you slice it, the Moto X is doomed to be a victim of darkness. The winner comes down to personal preference. I still like the color and natural grain of the iPhone, but a case could be made for the G4.
Moto X:
LG G4:
The Moto X does have a setting called Night Mode which is supposed to improve low light shooting. In practice, it works just OK. It does produce cleaner detail without colorful smudging, but it still often results in dark or lackluster images. Pictures in Night Mode produce 5 megapixel images instead of the standard 21. And do you really want to remember to switch your camera in and out of a mode all the time?
Cropped detail shot in Night Mode:
Cropped detail shot in standard mode:
Front facing cam
Nobody likes using the front facing camera on their phone because it usually sucks. Sometimes you just need that perfect selfie though. This particular room had terrible overhead light which made for a tough challenge. The G4 has the best result in this scene, but the Moto X is not far behind in terms of natural color, even though it metered the exposure a bit dark I prefer a bit dark to blown out highlights. It also has a front-facing flash, which is nice.
The S6 has the best detail, but the awful color cast kind of ruins it.
Autofocus
I don't have this test visually represented, but I did compare focus speed. The Moto X has phase detect autofocus, which is good, but also featured on the Galaxy S6 and iPhone 6. I found the Moto X's focus speed pretty much on par with the rest of the phones. It's a hard thing to test because of varying interfaces, focus point sizes, and the slim margines of difference. To me eyes, iPhone lagged slightly behind and the S6 came out slightly on top.
Other things worth mentioning
UI - I rather dislike the user interface of the Moto X's camera app. There is simple tap to focus. You have to either tap the display to focus and shoot in one action, or you can move the focus point around with you finger. But you can't simply tap to focus, then take a picture with a separate button. Also, there's no physical shutter button. You have to tap somewhere in your frame, or use the volume button. It's just weird to get used to.
Stabilization - The Moto X features no optical stabilization like the iPhone 6 Plus, Galaxy S6, and the G4. OIS definitely makes it easier to grab non-blurry shots handheld. I like not having to concentrate every muscle on being unreasonably still when taking pictures. It's definitely something to consider.
HDR - There are situations where a good HDR mode is a lifesaver. Some cameras overdo it and the results are goofy and unrealistic. The Moto X pulls it off decently, but the dark portion of your image is still gonna look a bit ragged.
Moto X in HDR mode:
Moto X in standard mode:
Overall, the Moto X managed to pull off a very impressive photo game, except in low light! Argh! It's so frustrating. If you buy this phone, you'll just have to think hard about what kind of pics you take, or else simply say goodbye to photo ops in dim bars and back alleys. There are other annoyances like the stock camera UI, too. But the improvement from the last version of the Moto X is huge, and the camera is no longer a major liability of the product as a whole.
---
Contact the author at mhession@gizmodo.com.