MoviePass is back with a sequel and, counter to past fake-outs, this time it seems to be real. This past August, the movie ticket subscription service announced it was re-booting itself with a beta version that required advance sign-up to secure a spot on the waitlist.

But by summer 2023, MoviePass version 2.0 will likely start opening up beyond the beta, to all interested would-be customers, as first reported by Insider on Tuesday. The outlet interviewed Stacy Spikes, MoviePass' co-founder and current CEO (he reclaimed ownership after buying the company back at bankruptcy auction). Asked when Spikes expects to open up the new subscriptions to all, he told the outlet, "I think by summer, but we might still roll it out in stages."
On Monday, MoviePass announced that all users still languishing on the waitlist would be granted access to the service this week. And Spikes himself re-iterated that promise in an idiosyncratic announcement video that's mostly a plug for his new tell-all book, Black Founder.
Now, beyond the waitlist news, there's a set MoviePass timeline for the rest of us too. The subscription service reboot could be available just in time for summer blockbuster season.
G/O Media may get a commission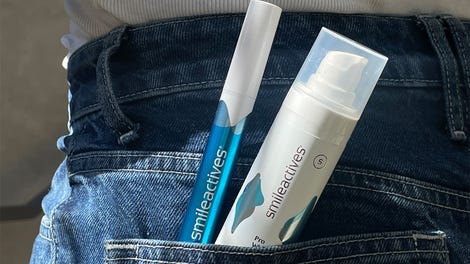 58% off
Whitening Powerhouse Pen & Gel Duo
Though, before you get too excited, know that the ~$10/month unlimited movie theater pass isn't returning. "That will never happen again," Spikes told Insider.
Instead, MoviePass's new incarnation works on a tiered credit system, where passes cost a different amount based on customer location and certain movies and viewing times cost more credits. It's not final, according to Insider, but you can view the beta version of the payment scheme here to get a rough idea of what new MoviePasses are likely to cost.
In the limited trial run, plans start at $10/month and get you 1-3 movie viewings across most of the country. The most expensive possible version costs $60/month and allows customers to see 30 movies per month in the Los Angeles or New York regions. An unlimited version could be part of the future options, Spikes indicated, but trust that it will cost more than an Alexander Hamilton.
There are some other differences in the nextgen MoviePass too. The service has been brought back to life, in part, by crypto cash. Unsurprisingly, this means there are 'Web3' elements to the returning system. On the business side, the company has said it has negotiated for reduced rate ticket deals to set itself up for success.
MoviePass has gone through a lot over the years. The subscription service's original too-good-to-be-true model led to a catastrophic failure and the bankruptcy of parent company, Helios and Matheson. There was a 2021 Federal Trade Commission settlement.
Then, the Securities and Exchange Commission charged former MoviePass CEO Mitch Lowe and ex-Helios and Matheson CEO, Ted Farnsworth, with securities fraud in September 2022. In the lawsuit, the SEC alleged that both execs lied to investors and the public when their companies claimed that MoviePass could become a profitable and sustainable company via its $9.95 subscription service.
Yet the subscription was wildly popular in its first run, attracting millions of paying customers, and earning something of a legendary status among terminally online film buffs. Despite all the financial and legal trouble, and a history of customer data mismanagement, people seem ready for MoviePass' return. More than 460,000 people signed up for the waitlist in the first 24-hours of its launch. Like a phoenix rising from the ashes, MoviePass is flying skyward once again. This time, hopefully it doesn't get too close to the sun.