On Thursday, NASA Administrator Charles Bolden testified in front of the Senate Subcommittee on Space, Science, and Competitiveness, chaired by Senator Ted Cruz (R-Texas). Pushed hard by Cruz on the core mission of NASA, Bolden delivered an eloquent defense of everything NASA does.
In the hearing (which, if you so inclined, you can watch here), Cruz pointed to an increase in spending on "non-exploration" areas, like earth sciences. Cruz said that the core mission of NASA is to explore space, and that he was "concerned" that NASA had lost sight of that core mission.
Bolden responded, in part, "The fact that Earth science has increased, I'm proud to say, has enabled us to understand our planet far better than we ever have before. Because it's absolutely critical." Bolden went on to talk about his shared history with Texas, Cruz's home state, and the contributions NASA has made to the water and soil situation there, concluding, "And that's just looking at our environment, trying to make sure we have a better place for us all of us in which to live. Which I think is critical."
Pushed again as to whether using their budget for things not directly related to space exploration, Bolden made clear that everything they do contributes to their mission. Cruz produced a chart that seemed to show an increase in spending in every area but exploration, which he showed decreasing. Bolden took issue (emphasis ours):
When you talk about exploration, a lot of times people don't count the launch complex. You can't go anywhere if you don't have a place from which to launch. A lot of times, people don't count commercial crew and cargo. We can't go anywhere if we don't have a robust, sustainable low-Earth orbit infrastructure. So there are a lot of things people don't count.

We can't go anywhere if the Kennedy Space Center goes underwater and we don't know it — and that's understanding our environment.

So, as Senator Nelson said, it is absolutely critical that we understand Earth's environment. Because this is the only place we have to live. Having had an opportunity to view it from a place where, I look around, I'm not sure anyone else here has had that opportunity, we've got to take care of it.

And the only way we can take care of it is if we know what's happening. And the only way we know what's happening is to use instruments we develop in NASA.
G/O Media may get a commission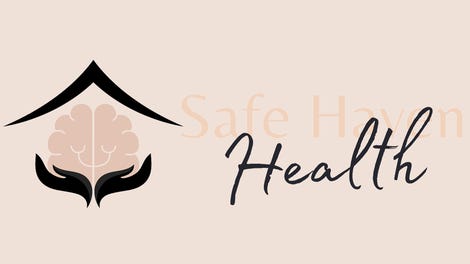 Addiction counseling
Safe Haven Health
Presumably the opportunity no one else but Bolden and Senator Bill Nelson — himself a former astronaut — has had that Bolden is referencing is the opportunity to see our planet from space.
It's fascinating to see NASA get attacked for not spending most of its budget on exploration, when it's also been attacked for not contributing enough to improve the lives of people on Earth. Cruz's focus on "earth science" is a veiled attack on climate change research, which NASA is involved in. Especially since, Bolden pointed out, agencies like NOAA need NASA's expertise to launch satellites. And western U.S., caught in a drought, also seeks information from NASA on how to manage water needs.
In his testimony, Bolden said that the agency's never had greater synergy than it does right now. And that all the different kinds of science the agency is involved in is vital to continuing space exploration. Heliophysics, earth science, etc. are all vital, he said, to getting humans to Mars. "Science helps exploration, exploration helps science," he said.
---
Contact the author at katharine@io9.com.