The object in these photographs captured by Hubble is not a comet. It's something that no astronomer has ever seen before, according to NASA: An asteroid with six comet-like tails that isn't moving like a comet and it's not made of ice. It's just hanging up there, rotating like a crazy space spider.
According to lead investigator David Jewitt of the University of California at Los Angeles, "we were literally dumbfounded when we saw it [in the solar system's asteroid belt] We were completely knocked out."
NASA says that "unlike all other known asteroids, which appear simply as tiny points of light, this asteroid, designated P/2013 P5, resembles a rotating lawn sprinkler. Astronomers are puzzled over the asteroid's unusual appearance."
Jewitt and his colleagues have a theory about how this one-of-a-kind object came to be: a space collision.
Jewitt said it appears P/2013 P5 is a fragment of a larger asteroid that broke apart in a collision roughly 200 million years ago. There are many collision fragments in orbits similar to P/2013 P5's. Meteorites from these bodies show evidence of having been heated to as much as 1,500 degrees Fahrenheit. This means the asteroid likely is composed of metamorphic rocks and does not hold any ice as a comet does.
G/O Media may get a commission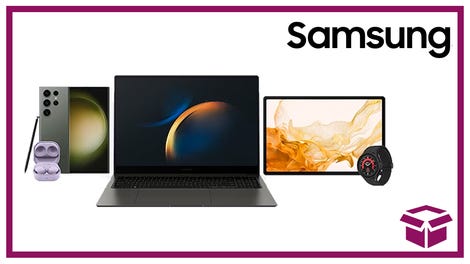 24 hour deals
Discover Samsung - Daily Deal
However, NASA also says that "they do not believe the tails are the result of an impact with another asteroid because they have not seen a large quantity of dust blasted into space all at once."