Researchers in Poland have uncovered a time capsule, dating from 1934. But this isn't some ordinary time capsule with the run of the mill items you might expect. Sure, it has newspapers, coins, and books—common items for any time capsule. But these items were buried by Nazis. The books inside? Two copies of Hitler's Mein Kampf, in perfect condition.

The large copper cylinder was dug up by archaeologists in Zlocieniec, Poland underneath a building that was constructed in 1934 as a Nazi training center.
Archaeologists have known about the existence of the time capsule for years, but weren't quite sure where it would show up. One thing that they were fairly confident they would find inside would be a documentary film of the town in 1933, when Zlocieniec was a part of Germany and called Falkenburg. In fact, that was the entire reason for starting their dig. But curiously the film wasn't inside.
G/O Media may get a commission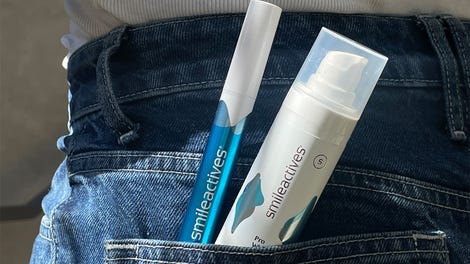 58% off
Whitening Powerhouse Pen & Gel Duo
The items that were inside include some coins, a Nazi pin, documents about the founding of the Nazi building, and newspapers from April 21, 1934 and April 22, 1934. Perhaps noteworthy or not, Hitler's birthday is April 20th.
The town of Zlocieniec has plans to open a small museum using the contents of the capsule to reflect on the horrors of that period. Sebastian Kuropatnicki, a spokesperson for the town told the Associated Press that they wished they could've seen the documentary film that was supposed to be inside. It's still unclear what happened to the movie, but one might guess that they just decided not to include it at the last minute, and bad information was passed down to future generations that it might be inside.
Either that, or we've got an Indiana Jones situation on our hands.
[Associated Press and Gawex.pl]