Netflix has ordered a dystopian thriller series titled 3%, which will be developed entirely in Brazil. The series, which is scheduled to begin shooting in early 2016, looks like an intriguing one.
According to the streaming company, the show will be directed by Cesar Charlone, known for City of God and Blindness, will be written by Pedro Aguilera and will star João Miguel and Bianca Comparato. The show is expected to be available to viewers later in the year.
3%" takes place in a world where most of the population lives in "Hither": a decadent, miserable, corrupt place. When people reach 20 years of age, they go through the "Process", the only chance to get to "Thither" – the better place, with opportunities and promises of a dignified life. Only three percent of the applicants are approved by the Process that will take the applicants to their limit, putting them in terrifying, dangerous situations and testing their convictions through moral dilemmas.
G/O Media may get a commission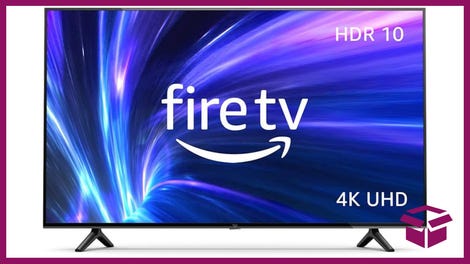 42% Off
Amazon Fire TV 50" 4K Smart TV
This looks like it has the potential to be a really interesting show, and hopefully, it'll bring some talent from the South American country to the attention of viewers around the world.
[Netflix via Variety and Boutique Filmes]
Image credit: Boutique Filmes