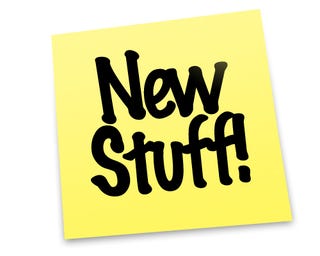 AppleInsider claims that they got word of all the product announcements coming today from Apple, including specs for a new iMac, new Mac Mini, and some other surprises. Update: K84 BEST BTR product may be a new MacBook.
MC207LL/A - K84 BEST BTR- USA
MC238LL/A - MAC MINI 2.26/2x1GB/160/SD/AP/BT-USA
MC239LL/A- MAC MINI 2.53/2x2GB/320GB/SD/AP/BT-USA
MC340LL/A - AIRPORT EXTREME (SIM DUALBAND) - USA
MC343LL/A - TIME CAPSULE 1TB (SIM DUALBAND) -USA
MC344LL/A - TIME CAPSULE 2TB (SIM DUALBAND) - USA
MC408LL/A - MAC MINI 2.53/2x2GB/1TB/NO ODD/AP-BT-USA
MC413LL/A - IMAC 21.5"/3.06/2x2GB/1TB/4670-256MB-USA
MC434LL/A - APPLE VESA MOUNT ADAPTER
MC461LL/A - MACBOOK 60W MAGSAFE POWER ADAPTER - USA
K84 Best BTR? Sounds like a new Bluetooth Keyboard. SIM dualband? Are the AirPort and Time Capsules tying in with cellphones? Apple VESA mount adapter? Since when Apple does that kind of accessory?
The new products will not be earth-shattering material—Apple won't announce anything wowiezowie without an event—but I'm curious about the whole SIM dualband thing.
Update: MacRumors claims that the ""MC207LL/A" product is a MacBook running at 2.26 GHz with a 250 GB hard drive and 2 GB of 1066 MHz DDR3 RAM." They say this is unconfirmed, though. [AppleInsider and MacRumors]