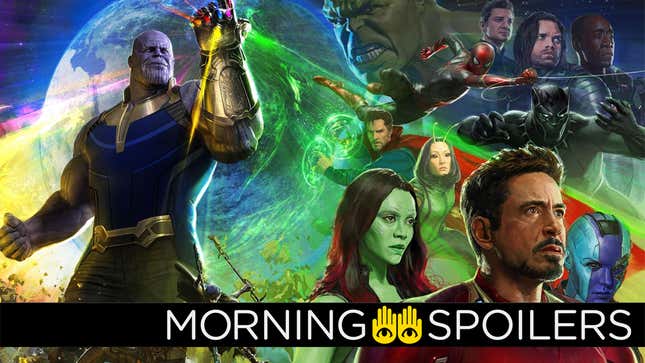 Rian Johnson discusses Poe's journey in The Last Jedi. Shazam director David F. Sandberg braces for backlash over some of the film's choices. The Man in the High Castle adds a new recurring character. Plus, tons of new Stranger Things teases, and new clips from Star Wars Rebels. Spoilers now!

Deadly Mississippi Tornado Kills More Than 2 Dozen | Extreme Earth

Avengers 4
New set pictures from the film offer another new look for Hawkeye—although a bit less radical than the one teased recently.
G/O Media may get a commission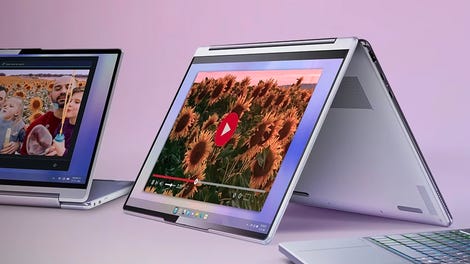 up to 70% off
Lenovo Spring Clearance
Although we can't see all of it, the gold-trimmed boots bear a striking resemblance to Clint Barton's "Ronin" getup from the comics, from a time where he abandoned the Hawkeye mantle to join the New Avengers in the wake of the first Civil War. Presumably, Hawkeye will don this costume after that wilder look we saw earlier.
---
Star Wars: The Last Jedi
Rian Johnson teases Poe's journey to leadership to USA Today:
Yeah, I think so. He's also got some growing to do. Poe's got to grow. She definitely saw that potential in him and in The Last Jedi, we dig into that more. We've seen how heroic he is and now we're going to see him challenged in terms of stepping up to the next level. It takes more than heroics to be a leader, or so I'm told.
---
Venom
In an interview with Yahoo, Andy Serkis stated he knew for a fact Tom Hardy would be portraying Venom through the magic of motion capture... to the surprise of presumably no one, given that it's Venom.
Acting is acting, and the more actors – like Steve Zahn… and Karin Konoval who plays Maurice in 'War For The Planet of the Apes' – the more A-list actors that come on board, like Mark Rylance playing The BFG, or a lot of actors in the new Marvel films… Tom Hardy is playing a new character using performance capture. It all points up 'what is the nature of acting?' and there is no difference between acting wearing a costume and make up, or wearing a motion capture suit. That's plain and simple, it just needs awarding bodies to understand that.
---
Justice League
Cyborg gets his own motion poster for Wonder Woman/Cyborg week.
---
Thor: Ragnarok
Another day, another TV spot. This time it's even got bad puns from reviews!
---
Shazam!
Director David F. Sandberg is already steeling himself for backlash about the movie's design choices..


---
Tremors
Deadline reports five more cast members have been added to Syfy's second crack at a Tremors TV series. P.J. Byrne has been cast as Melvin, a real estate developer and survivor of Perfection's initial graboid incursion twenty-five years ago. Hunter Parrish will play Arthur Brandt, the leader of a "tribe of Millennials" attracted to Perfection's "unique spiritual energy", while Ebonée Noel plays Zoe, a member of Arthur's cult who experiences visions. Brandon Jay McLaren has been cast as Toby, "a likable guy who nobody likes" working at a data storage company that failed to create jobs in Perfection, Nevada. Rounding out the cast is Haley Tju (Pepper on Nickelodeon's Bella and the Bulldogs) as Jai, a "dirt-biking drug smuggler and Perfection's resident badass."
---
The Man in the High Castle
Deadline reports Tamlyn Tomita is set to recur as Tamiko, "an Okinawan-American woman born in Hawaii who was an American citizen before the war. Now living in San Francisco, she is Tagomi's (Cary Hiroyuki-Tagawa) neighbor."
---
Stranger Things
In a viral marketing campaign, Netflix has erected several billboards for "Hawkins Power and Light" with a phone number you can call featuring an automated message from Paul Reiser's character, Dr. Sam Owens. You can hear the complete recording on Soundcloud, here.
In related news, Netflix has released nine spooky surveillance clips of the residents of Hawkins. Monitor 5 appears to show Eleven's goopy escape from The Upside Down.
---
Arrow
Coming Soon has images of Diggle's turn as Green Arrow from this week's episode, "Next of Kin". More at the link.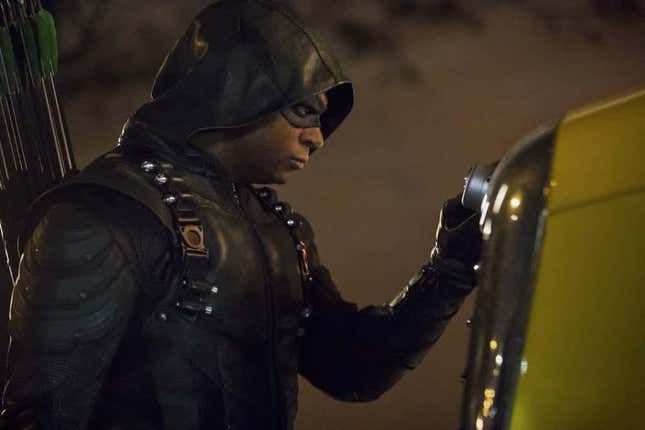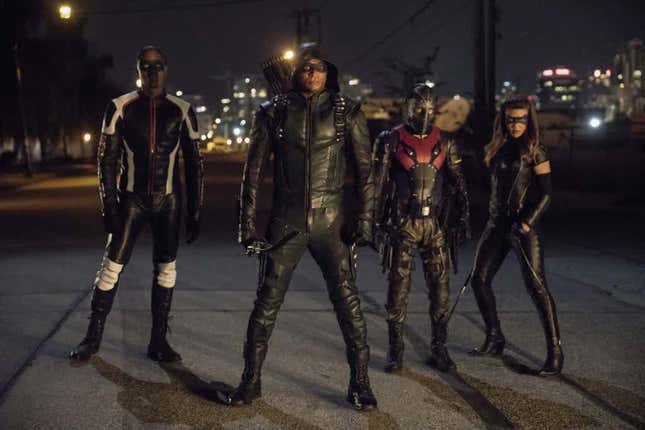 ---
Gotham
Fox has released a new clip from this week's episode, "Hog Day Afternoon," depicting the discovery of one of Professor Pyg's victims.
---
Happy!
Syfy has released yet another mega-brief teaser for their adaptation of Grant Morrison's graphic novel about a hitman teaming up with his kidnapped daughter's imaginary friend.
---
Riverdale
A very tense dinner gets underway in new pictures from tonight's episode, "Watcher in the Woods." Head to the link to see more. [Coming Soon]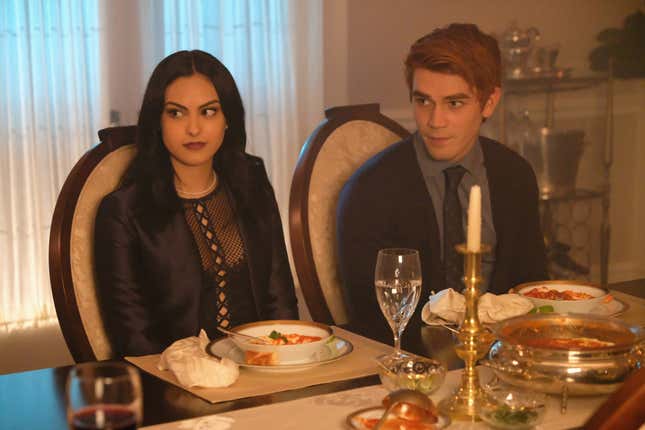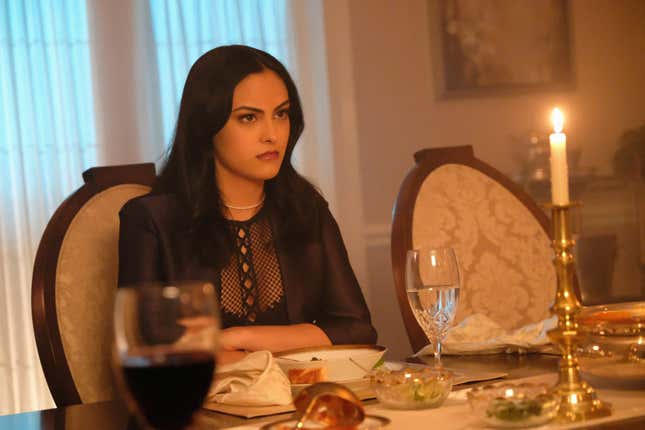 ---
Star Wars: Rebels
Finally, the rebels go undercover on a changed Lothal in some new clips from October 30's episode, "The Occupation/Flight of the Defender."
---


Banner art by Jim Cooke.