Bye, Dave. Hello, Patience. It was just revealed that the new Kick-Ass is named Patience Lee, a military veteran and mother in her early 30s living in New Mexico. She's the star of the next iteration of the popular comic book series from Mark Millar and John Romita Jr.
Entertainment Weekly first reported the character details, which come over a year after Millar first announced that he was going to continue the franchise with a black female lead, and several years after the reveal that this sequel was coming. Now, however, we know the character's name, her past, where she lives, and when we'll get to meet her. The first issue of the new Kick-Ass series from Image Comics hits stores February 14, 2018.
Millar also revealed that though he recently signed a huge deal with Netflix, this new version of Kick-Ass was written before that and doesn't fall under the same umbrella.
When we sold Millarworld to Netflix, two properties weren't part of the deal. Kingsman and Kick-Ass both had unique arrangements with Matthew Vaughn and it made sense for these to continue, so in the year or so where we were preparing the sale I came up with this great idea for a whole new take on Kick-Ass. The entire story was all completely written in that year and it's a monthly book, launching in February for the title's 10th anniversary. It's crazy to think that in the 10 years since it was created, Kick-Ass has spawned two Hollywood movies, video games, toys, key-rings, PEZ dispensers, and even an upcoming board game. So the idea of it lying dormant was just insane and to be honest it's the most fun I've ever had writing anything. I really love that world.
With the Kick-Ass mantle being passed from Dave Lizewski to Patience Lee, Millar is excited to have his very own legacy character—a hero that anyone can become, once they put on the mask. Plus the fact that Patience is both a mother and a military veteran makes her a much more formidable, and complex, character than Dave.
The EW story also has several pages from the new book, so go there to check those out.
G/O Media may get a commission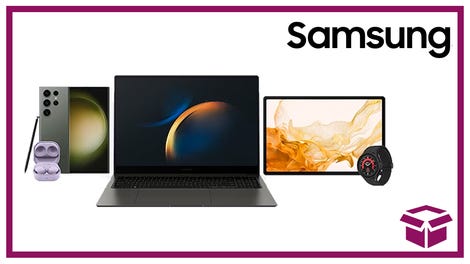 24 hour deals
Discover Samsung - Daily Deal