Over the last several weeks, you may have noticed some changes at Gizmodo—and not just the layout. We've been sharpening our coverage of design, concepts, and the objects and ideas that are shaping our world, and growing our team to help us do it. Now it's time to meet the people who are leading that charge—starting with our new Editor in Chief, Geoff Manaugh.
If you're not familiar with Geoff by name, you've almost certainly seen his work. He currently runs BLDGBLOG, where he has established himself as one of the Internet's leading voices on design and technology in the built world. His writing has also appeared in publications as varied as Dwell, Wired UK, and—yep—Gizmodo. He's a brilliant thinker, a talented writer, and a curious mind. Geoff will start here officially in late September, but we'll be toasting him tonight at an event at the New Museum. Frankly, we couldn't have found a better fit.
What makes Geoff so perfect for Gizmodo is his innate interest in the things Gizmodo has always been drawn toward. How and why things are built, how they look, what they can do to elevate our lives; those have always been the core of our coverage. Hardware is more than a spec sheet. Software is more than code. And technology is more than just gadgets. It's systems, cities, buildings, and art. We'll continue providing the core gear coverage we always have. But we're adding layers that reflect the way technology itself has evolved.
Geoff's not the only new face. In fact, our team has already started to grow. Last month Gizmodo welcomed Kelsey Campbell-Dollaghan as our new Design Editor. The posts she's already written for Gizmodo speak for themselves, but her influence extends far beyond her own writing. As we continue to increase our focus on design, art, and architecture, Kelsey has and will continue to set our course towards a more tasteful tomorrow.
G/O Media may get a commission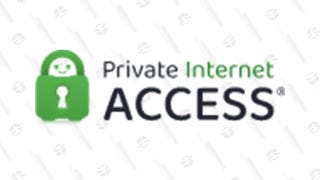 $3 per month
Private Internet Access | 2 Years + 2 Months Subscription
Joining her and Geoff will be Matt Novak, who might be better known to you as Paleofuture. For the last several years, Matt has carved out a role as the world's foremost retrofuturist; from Jetsons tech to yesteryear's newspapers of tomorrow, no one covers our visions of the future with more intelligence and verve. We're thrilled that he's chosen to make Gizmodo his new home—Paleofuture name, content, and voice intact—starting today.
Last—for now—and certainly not least, Adam Clark Estes will also be joining Gizmodo next week as a Senior Writer. Adam had previously been pulling double duty at Motherboard and The Atlantic Wire, and will be bolstering our tech coverage with the same whip-smart, informed, opinionated takes that have become his hallmark those places and elsewhere.
And even beyond the people we've added, we're proud to announce also that the leading architectural voice that is Architizer has made a home for itself on Kinja. You'll be seeing plenty of their content on Gizmodo in the very near future.
It's a lot of change in a short time, but all of it for the good. We're not content to just say that we're interested in broadening our scope; we're putting the pieces in place that will make Gizmodo every bit as authoritative a voice in the areas of design and architecture and the future as we've always been in tech. And we're only just getting started.