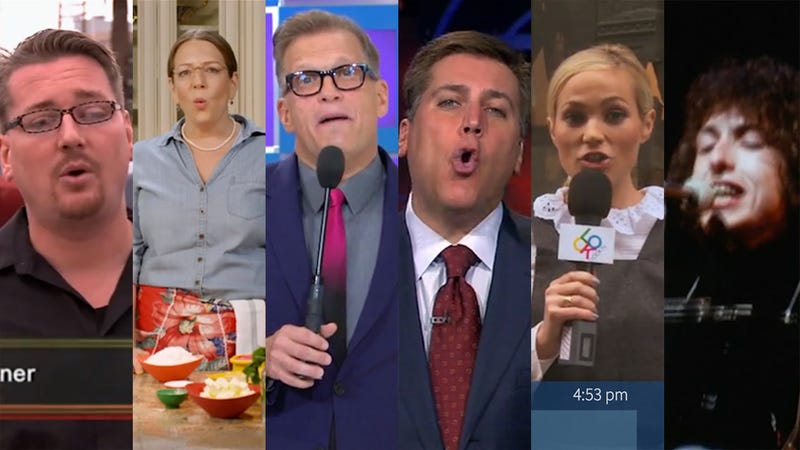 It doesn't matter how many times you've heard it—Like a Rolling Stone is a rousing anthem of a musical masterpiece that only seems to get better with age. Its new music video—actually, the first video ever of Like a Rolling Stone—is a masterpiece too. It will blow your mind.
The bizarro premise is that you're watching TV, and the people on every single channel you swap to are mouthing the words. There are cameos by Marc Maron, Drew Carey hosting The Price is Right, Pawn Stars, QVC sellers—even Bob Dylan himself; you can just keep flipping around forever, seeing everyone singing in perfect sync. It's weird. Really weird. Good weird.
I've seen Bob Dylan perform a handful of times, and when he starts into this song the house lights go up and the whole audience sings along at the top of their lungs and it feels like the entire freaking world is in on it and... it's amazing. This video makes that feeling even more of a reality.