Tor.com is much more than the online wing of fabled scifi publisher Tor - it's an SF fiction magazine as well as a terrific lit blog. And now it's branching out into next-wave publishing with a line of print-on-demand books.
If you were wondering about how scifi book publishing might leave traditional publishing behind, this is a great example. POD books are perfect for "long tail" publishing, where a slow but steady stream of online consumers can buy at any time - this saves the publisher money, because it doesn't shell out for a giant print run that may not sell instantly, and keeps the book in print longer. Tor.com producer Pablo Defindini writes:
YBF 9 is available only as a print-on-demand book, in keeping with our mission of always exploring alternative forms of publishing. Similar to the launch of the Tor.com Store, this title is one of our various publishing projects that seek to experiment with the available alternatives to publishing's traditional sales, distribution, and delivery mechanisms.

Year's Best Fantasy 9 is available in the Tor.com Store, of course, as well as via online retailers such as Amazon, B&N, and more. As you'd expect with multiple Hugo Award-nominated (and recent winner) editors like David Hartwell and Kathryn Cramer, the Table of Contents for YBF 9 is impressive.
Here's what's in store:
"Shoggoths in Bloom" - Elizabeth Bear (a Hugo winner this year)
"The Rabbi's Hobby" - Peter S. Beagle
"Running the Snake" - Kage Baker
"The Illustrated Biography of Lord Grimm" - Daryl Gregory
"Reader's Guide" - Lisa Goldstein
"The Salting and Canning of Benevolence D." - Al Michaud
"Araminta, or, The Wreck of the Amphidrake" - Naomi Novik
"A Buyer's Guide to Maps of Antarctica" - Catherynne M. Valente
"From the Clay of His Heart" - John Brown
"If Angels Fight" - Richard Bowes
"26 Monkeys and the Abyss" - Kij Johnson
"Philologos; or, A Murder in Bistrita" - Debra Doyle & James Macdonald
"The Film-makers of Mars" - Geoff Ryman
"Childrun" - Marc Laidlaw
"Queen of the Sunlit Shore" - Liz Williams
"Lady Witherspoon's Solution" - James Morrow
"Dearest Cecily" - Kristine Dikeman
"Ringing the Changes in Okotoks, Alberta" - Randy McCharles
"Caverns of Mystery" - Kage Baker
"Skin Deep" - Richard Parks
"King Pelles the Sure" - Peter S. Beagle
"A Guided Tour in the Kingdom of the Dead" - Richard Harland
"Avast, Abaft!" - Howard Waldrop
"Gift from a Spring" - Delia Sherman
"The First Editions" - James Stoddard
"The Olverung" - Stephen Woodworth
"Daltharee" - Jeffrey Ford
"The Forest" - Kim Wilkins
G/O Media may get a commission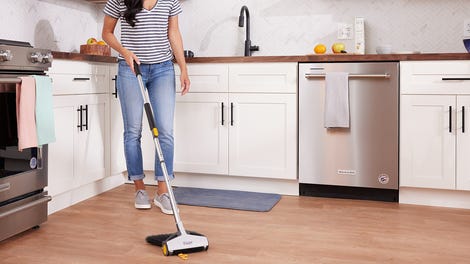 BOGO 50% Off
Flippr - BOGO 50% Off
Getting excited? You can read Geoff Ryman's "The Filmmakers of Mars" for free on Tor.com, and then buy the book!