Pretty much every dystopian novel ever published alludes to a future, in which poor people are stuck on the ground while rich people navigate cities on luxurious skybridges. But New York won't see that future any time soon. The city is slowly demolishing all of its once futuristic skybridges in favor of, well, good old fashioned sidewalks.
After demolition of the iconic skybridge on W. 24th Street, Scouting NY just published a photo tour of New York City's last remaining skybridges. In this context, the Big Apple actually resembles the set of Fritz Lang's Metropolis, a film that was made around the same time as when many of the original skybridges were constructed. It looked pretty dang futuristic at the time!
However, nearly 100 years after the film hit theaters, skybridges are quickly becoming a thing of the past in New York City. As elevator technology improved over the 20th century, the utility of these walkways became less and less relevant, since people could just wait a couple extra seconds and then walk more freely across the street. The skybridges that remain nevertheless still invoke that dreamy idea of a city stretching up into the clouds. Part The Fifth Element and part The Jetsons, that would be New York City will live on in lore. But you'll be stuck on the sidewalk.
The East 24th Street Skybridge
G/O Media may get a commission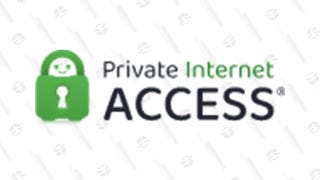 $3 per month
Private Internet Access | 2 Years + 2 Months Subscription
Honestly, this shiny skybridge near Madison Square Park really could be a piece of the set from Metropolis.
The West 32nd Street Skybridge
This copper-coated, art deco miracle looks like a cathedral connecting two office buildings.
The Pine Street Skybridge
This stubby little number near Wall Street illustrates how skybridges can fall into disrepair and become eyesores instead of convenient walkways.
The West 15th Street Skybridge

Located in the old Nabisco bakeries where the Oreo was invented, this skybridge from 1930 is no longer in use.
The Staple Street Skybridge
This iconic skybridge that used to connect a clinic run by New York Hospital is the lowest skybridge in Manhattan. The low height, however, illustrates well how relatively useless the connection would be in a world of fast elevators.
You can hop over to ScoutingNY to check out even more skybridge porn. [ScoutingNY]
Images via Flickr / Wikipedia / ScoutingNY with permission