The Switch has been having a rough launch so far, with claims of bad connectivity, scratched screens, dead pixels, and miserable frame rates. Today's freakout involves the Nintendo store no longer offering the much-maligned dock for sale, with claims it's evidence of a recall or redesign—but the theory might not hold much water.

Beginning early this morning on Reddit's r/NintendoSwitch, user Dystopiq claimed the Switch's dock had been removed from Nintendo of America's online store, providing a dead link as evidence. Dystopiq also wrote that they, "did some more testing on my dock and it turns out this bastard is bent inward," further fanning the flames of this theory. From there the dock recall rumors hit Neogaf, Escapist, BGR, and Forbes. Dystopiq did not respond to a request for comment, and Nintendo claims the rumors aren't true.
"The dock wasn't 'pulled' from the replacement/refurbishment store—it's out of stock," a Nintendo of America spokesperson told Gizmodo in an email. "As previously announced, the Nintendo Switch dock set (which includes the dock, a HDMI cable, and an AC adapter) will be released Spring 2017."
G/O Media may get a commission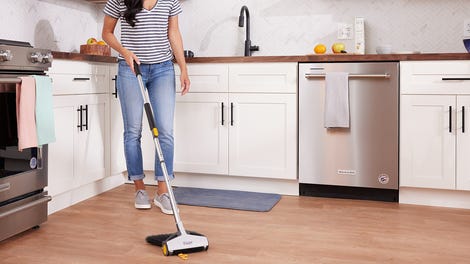 BOGO 50% Off
Flippr - BOGO 50% Off
True enough, the replace/refurbish store does still list the dock, though a follow-up question asking about the dead link to new docks went unanswered by Nintendo by press time. Docks also appear unavailable on Amazon, though Nintendo Japan's site still has a functioning pre-order link for this overpriced hunk of plastic, which suggests rumors of a redesign are false, unfortunately.

As pointed out by a tinkerer on YouTube, the dock appears to be little more than a USB-C to HDMI adapter with a few authentication components thrown in to keep enterprising Switch owners from simply buying a $15 generic part instead of a $90 proprietary one. Maybe these trumped-up rumors provide just the right circumstances for Nintendo to do a bit of soul-searching.
Update 3/7/17 2:53pm: Dystopiq responded shortly after press time. When asked over Reddit private message if he or she was aware if the dead link had ever worked, Dystopiq responded: "I never tried to purchase so I've no clue. All I know is the dock without cables was listed on the site under one product number, pulled last night, and then it was relisted under a new product number." We've reached out (again) to Nintendo and will update if we hear back.