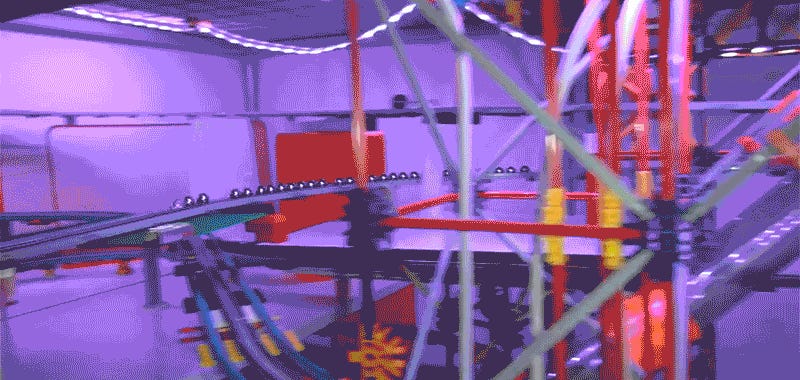 If Elon Musk is looking for an easy and energy-efficient way to realize his Hyperloop dreams, he needn't look much further than this awesome gravity-powered marble maze built by YouTube's Jelle Bakker with a mix of Lego railway tracks, K'NEX, and other materials.
This isn't the first time we've posted one of Jelle's creations, but this one is particularly remarkable given how fast the marbles end up tearing through all of the twists and corners, without ever flying off the track. As long as the Hyperloop only ever needs to travel in one direction—downhill—this is really the perfect solution, isn't it? [YouTube via The Awesomer]
---
Toyland: We love toys. Join us on Facebook or follow us on Twitter.