Wireless earbuds are no longer just a convenient way to listen to music and podcasts. As work continues to shift away from offices and we're more dependent on virtual meetings and phone calls, many of us leave earbuds in all day long, but for those wanting something more fashionable and invisible than a white stick, the Nova H1 buds look more like earrings than tech accessories.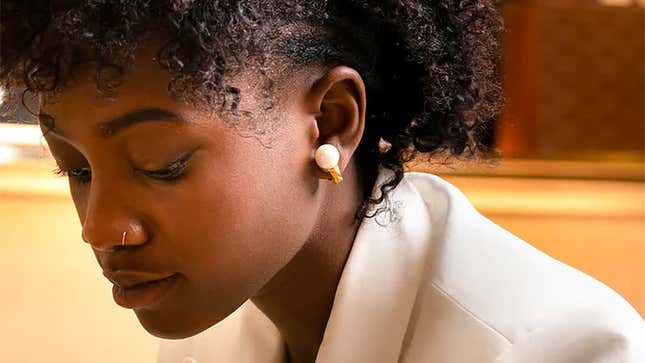 Now the first question that probably popped into your head when seeing the Nova H1 Audio Earrings, which either clip onto the user's earlobes or take advantage of an existing piercing for a more secure grip, is how they're supposed to work without a speaker crammed up against your ear canal. They don't use bone conduction like the Shokz OpenRun Pro but instead work more like Sony's open-ring LinkBuds.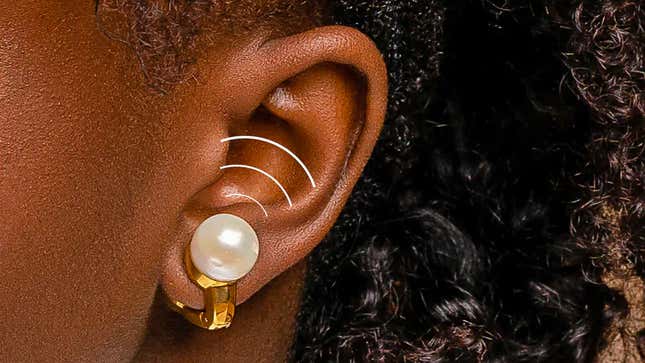 Speaker vents behind the Nova H1's real pearl direct audio towards the ear, so while they won't provide as much audio fidelity as wireless earbuds like Apple's AirPods Pro 2 or the Master & Dynamic MW08, as with Sony's LinkBuds, their creators say they provide more situational awareness by not physically blocking ambient sounds. If you're wearing them at work or in a social setting, someone can still start a conversation by just talking to you, instead of having to tap you on the shoulder to get your attention.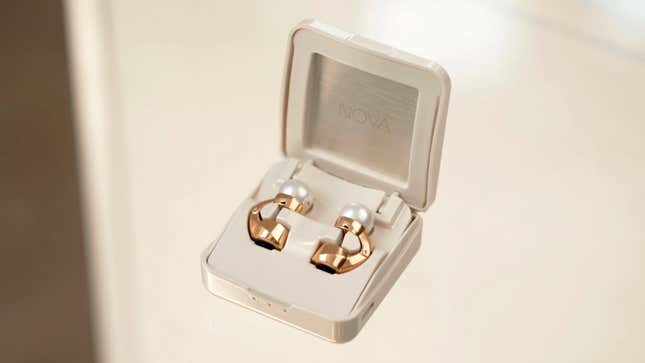 Battery life is specified as being up to 14 hours when paired with a charging case that looks like a matching jewelry box, but users can expect to listen to music for up to 3.5 hours before needing a charge, or talk on the phone for about an hour less than that before they're depleted.
The battery is easily replaceable, however, which makes sense given the Nova H1 Audio Earrings are made with real pearls and precious metals. Two different finishes are available: gold for €695 (about $750) or silver for €595 (about $640). For the time being the Nova H1 appear to be only available in and around Europe, the company was showing them off at CES 2023 last week, so we're anticipating international availability soon.