How old would you say the average piece of NYC subway is? 50 years? 60? You sweet, naive fool. No, the average subway is a nonagenarian. A new report on NYC's infrastructure is out, and it is not good. But should we be panicking?
All this and (way) more is detailed in the latest report from the Center For an Urban Future entitled Caution Ahead. Compared to the trains, the report says our sewers are spring chickens: The average one is just 84, while school buildings and homeless shelters are all in their 60s. Many water mains are over a century old—in fact, our mains are so aged, we're losing about of a quarter of our water to leaks between the reservoir and the faucet. At JFK, 63 percent of cargo facilities are unfit for modern screening, storage, distribution:
New York, in other words, keeps getting old.
But do we need to panic over it? Not just yet. "It's not too surprising," the study's author, Adam Forman, told Brian Lehrer on WNYC today. "It's an old city." Rather, the point of the report is to spur the city—and in particular, Bill de Blasio—to funnel capital money into repairs. "It's time to refocus our capital programs and bringing things into a state of good repair," adds Forman. "Not just building new things."
G/O Media may get a commission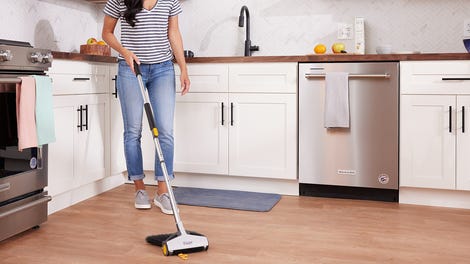 BOGO 50% Off
Flippr - BOGO 50% Off
Reports like this are notoriously easy to misinterpret. In fact, confusion is basically built into the language of many regulating agencies. For example, look at how bridges are rated by the National Bridge Inventory. A "structurally deficient" bridge simply means the bridge contains a defect. It doesn't mean the bridge is about to fall down, by any means—just that it should be regularly inspected.
That's not to say we shouldn't see this report as scary—the whole idea is to expose the decay rampant across the city as frankly as possible, spurring public attention and capital investment. But there's definitely no need to refuse to step foot on the Williamsburg Bridge or boycott the C train. Carry on. [WNYC; Center for an Urban Future]
Image: AP.