In 2013, Mayor Bloomberg asked designers to reimagine the city's decrepit pay phones as internet-flinging, ad-spitting future machines. The winners were simply design concepts, never truly destined for reality. Now, the city is moving forward with the plan to retrofit its pay phones, after all.
Now, the city's Department of Information Technology and Telecommunications has put out a brand-new request for proposals. This time, it's not for pie-in-the-sky designs—it's for real budgets and designs to create a "citywide Wi-Fi network and state-of-the-art information hubs."
There are roughly 11,000 pay phones scattered across the city, and this plan would retrofit up to 10,000 of them with new hardware that would broadcast free Wi-Fi, financed by ad revenue, within 85 feet of the station. Here's how de Blasio describes the project in a statement:
For years, the question was, 'What to do with payphones?' and now we have an answer. By using a historic part of New York's street fabric, we can significantly enhance public availability of increasingly-vital broadband access, invite new and innovative digital services, and increase revenue to the city—all at absolutely no cost to taxpayers.
The idea, says one city spokesperson to the New York Times, is to "level the playing field" for New Yorkers who can't afford broadband. It's doubtless also to figure out a way to make street-level advertising more lucrative, guaranteeing at least $17.5 million in annual ad revenue for the city.
But there's also a more vital purpose, as the DoITT explains. "While public payphone usage has decreased in recent years, the phones served a critical role during power outages following Hurricane Sandy, as public payphones receive electricity via the phone line and not external power sources," the office explains. These new stations would provide the city with Wi-Fi and access to 911, even if another superstorm takes out our electricity.
G/O Media may get a commission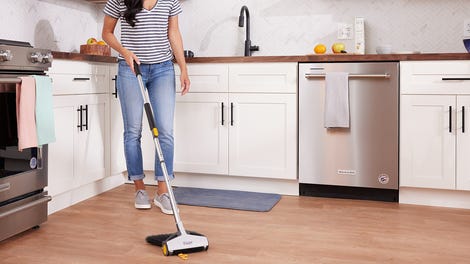 BOGO 50% Off
Flippr - BOGO 50% Off
This RFP invites anyone to submit a proposal for the project—they're due on June 30, so you'd better get cracking if you've got a plan. [NYC DoITT; New York Times]
Image: littleny.