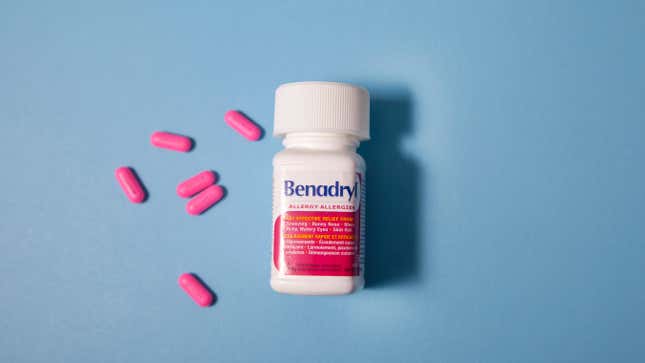 TikTok responded to the death of a 13-year-old Ohio boy who overdosed while participating in the "Benadryl challenge" on its platform, stating that it had "never seen this type of content trend" and had blocked searches on the topic for years.
Will Banning TikTok Solve Privacy Issues? | Future Tech
The social media platform's response comes days after Jacob Stevens died after spending nearly a week on a ventilator. The teen was at home with friends, who were recording him, when he took more than a dozen Benadryl pills as part of the challenge, according to local outlet ABC 6. Stevens then started seizing and was taken to the hospital, where doctors told the teen's family that he would never wake up.
"No brain scan, there was nothing there. [Doctors] said we could keep him on the vent that he could lay there but he will never open his eyes, he'll never breathe, smile, walk or talk," Justin Stevens, Jacob's father, told ABC 6.
A TikTok spokesperson expressed sympathy for Stevens' family and emphasized that the platform prohibited this type of content.
"At TikTok, we strictly prohibit and remove content that promotes dangerous behavior with the safety of our community as a priority. We have never seen this type of content trend on our platform and have blocked searches for years to help discourage copycat behavior," the spokesperson told Dexerto. "Our team of 40,000 safety professionals works to remove violations of our Community Guidelines and we encourage our community to report any content or accounts they're concerned about."
However, the assertion that TikTok has never seen this type of content go viral on its platform is hard to believe, as dangerous dares like the Benadryl challenge have appeared and reappeared many times in recent years. A TikTok trend was blamed for a car crash in Buffalo in October of last year. The Food and Drug Administration issued a specific warning about the Benadryl challenge back in 2020.
Manufactured by Johnson & Johnson, Benadryl is an over-the-counter medicine used to treat allergies and contains diphenhydramine, an antihistamine. On its website, Johnson & Johnson states that Benadryl is safe and effective when used as directed on the label. While dosage varies by age and by specific Benadryl product, the medication's guidelines state that generally, people should take between 1-2 tablets every four to six hours. Taking more than the recommended amount can lead to heart problems, seizures, coma, or even death, according to the FDA.
Johnson & Johnson acknowledged the danger of the TikTok Benadryl challenge on its website and said it was working with TikTok and other social media platforms to remove the content.
"We understand that consumers may have heard about an online "challenge" involving the misuse or abuse of diphenhydramine. The challenge, which involves ingestion of excessive quantities of diphenhydramine, is a dangerous trend and should be stopped immediately," the company said. "BENADRYL® products and other diphenhydramine products should only be used as directed by the label."
Justin Stevens, Jacob's father, said he had reached out to Ohio Gov. Mike Dewine about putting an age restriction on buying medication like Benadryl, ABC 6 reported. Justin Stevens said getting a restriction enacted was now his "life goal." Regarding social media, Justin Stevens advised other parents to keep an eye on what their kids were doing.
"Keep an eye at what they're doing on that phone. Talk to them about the situation," Justin Stevens said. "I want everyone to know about my son."