Before the toy line became a runaway hit and an iconic part of the '80s, Hasbro's G.I. Joe playsets weren't quite as elaborate as an aircraft carrier. One of the earliest and rarest sets, dating back to 1982, that Hasbro is reviving as a San Diego Comic-Con exclusive this year, was actually made almost entirely of cardboard.
The G.I. Joe Cobra Missile Command Headquarters seems out of place when compared to the massive plastic creations available later in the G.I. Joe toy line, including the U.S.S. Flagg, and The Defiant space shuttle. But Hasbro clearly wasn't quite ready to spend loads of money developing elaborate playsets for the reborn toy line until it was sure it would be a success.
According to Yo Joe!, the Cobra Missile Command Headquarters was only available as a Sears exclusive in late 1982, and then on into 1983, which partly explains why it's so rare these days. The other reason there are so few left is that cardboard is no where near as durable as plastic is. Just think back to the elaborate battles your G.I. Joe figures waged, and you undertand why a cardboard playset wouldn't have stood the test of time.
G/O Media may get a commission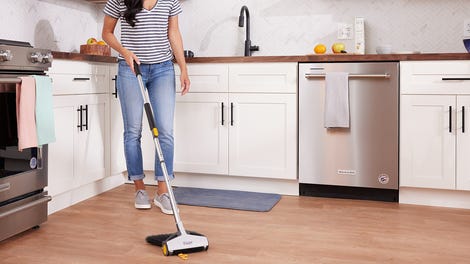 BOGO 50% Off
Flippr - BOGO 50% Off
Hasbro's recreation of the set, which will be available at its San Diego Comic-Con booth (#3329) and later on HasbroToyShop.com for $50, still uses cardboard, but with recreated graphics. Hasbro's even gone to the trouble of making the box look weathered so it appears as if it's been sitting in your parent's basement for decades.
The new G.I. Joe Cobra Missile Command Headquarters also comes with reproductions of the three figures sold with the original 1982 playset, including a Cobra Officer, a Cobra Trooper, and Cobra Commander. The originals were lacking the articulated elbows of these reproductions, but otherwise Hasbro has clearly worked hard to make this set the perfect nostalgia trip for kids who grew up fighting alongside G.I. Joe in the '80s.