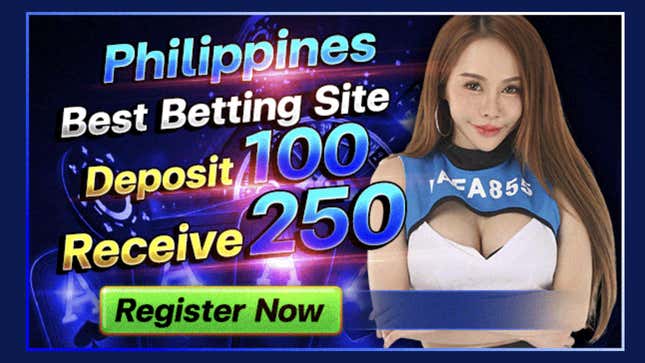 Hundreds of thousands of Maryland vehicles are unknowingly a mobile advertisement for a Filipino casino after a license plate URL recently began redirecting to the gambling hall.

Vizio's Latest TVs Go All Quantum
Vice reports that in 2012, Maryland released a new license plate to commemorate the 200th anniversary of the War of 1812. That license plate was apparently the default license plate for Maryland cars between 2012 and 2016, and featured a URL at the bottom to www.starspangled200.org. Sometime last year, however, that URL began to redirect to globeinternational.info—the homepage of a Filipino online casino. There, a scantily-clad woman advertises "Phillippines Best Betting Site."
"The website printed on the plates is not owned by the Motor Vehicle Administration. The plates' design and content originated from the War of 1812 Bicentennial Commission created in 2007," John M. Lazarou, Director of Media Relations for the Maryland Department of Transportation, told Gizmodo in an email. "Star-Spangled 200, Inc. is the nonprofit entity affiliated with the Commission that led the efforts to raise funds for bicentennial projects and events. The MVA does not endorse the views or content on the current website using that URL."
A Redditor appears to be the first person to publicly notice the issue, posting on the Maryland subreddit two days ago. The Redditor also posted evidence that the domain has changed hands a few times, but that those webpages were all tied to government organizations like the state or the National Park Service. A spokesperson from the Maryland Department of Transportation told Vice that nearly 768,000 license plates bear the URL.
As evidenced by the Wayback Machine, the redirect first occurred some time between August and December 2022. The previous version of the website took visitors to the homepage for the Star-Spangled Banner National Historic Trail, which runs throughout Maryland, Washington D.C. and Virginia. According to local reporting, the Maryland Motor Vehicle Administration is aware of the issue and is working with the agency's IT department to try and restore the URL.
Update June 1 4:10 p.m. EST: This article was updated to include a statement from the Maryland Department of Transportation.