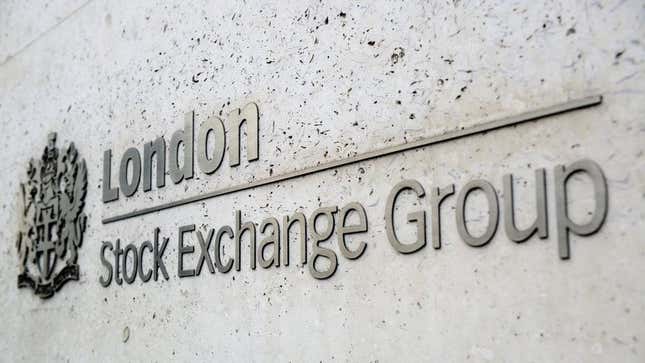 A fake press release claiming that investment firm Ripplewood is putting $1 billion into OpenAI appeared on the website of the London Stock Exchange on Monday. The false press release claimed the 28-year-old New York-based company would benefit from investing in OpenAI, saying it would be a "giant valuable asset" in the event that the company goes public. Authorities have reportedly been notified. 
Did Elon Musk Regret Buying Twitter? | Walter Isaacson Interview
The LSE removed the press release from its site, but a copy is still posted on AccessWire. It claims that Ripplewood and OpenAI aren't yet ready to discuss the investment further, but they believe the "AI-supported investment opportunity is intended to be a user-friendly and cost-efficient solution to optimize investors' portfolios."
"This is illegal," Ripplewood CEO and founder Tim Collins told the Evening Standard.
After Ripplewood notified the authorities, the LSE said it was alerted by EQS, a German service that publishes financial news. "We were made aware of a potentially erroneous press release being displayed on the London Stock Exchange website and other news platforms," Karen Lee, the manager of corporate communications for the LSE said in an email to Gizmodo. "The non-regulatory press release originated from one of our newswire partners and upon notification from them, the press release was deleted from our website."
An investigation is reportedly underway to discover who is responsible for the announcement, which could run afoul of financial regulations. An EQS spokesperson told The Telegraph that it isn't responsible for the posted content, but "due to the negative feedback after the publication today, we decided to immediately deactivate the account of this user. We will further investigate."
The Ripplewood debacle comes as fake news is increasing online and appears to be getting worse with 67% of Americans reporting they come across fake news and 38.2% of adults saying they have unknowingly shared fake news, Statistica reported last month.
"It's a huge problem, it's one of the biggest problems that we're dealing with right now," Min-Seok Pang, an associate professor of management information systems and the Milton F. Stauffer Research Fellow at Temple University's Fox School of Business told Temple Now News. "Fake news is becoming a 'life-and-death' matter and eroding trust and respect with each other, which is a backbone of any civilized society."
Now that the word is out that this was all a scam, the question is what motivated the scammers?