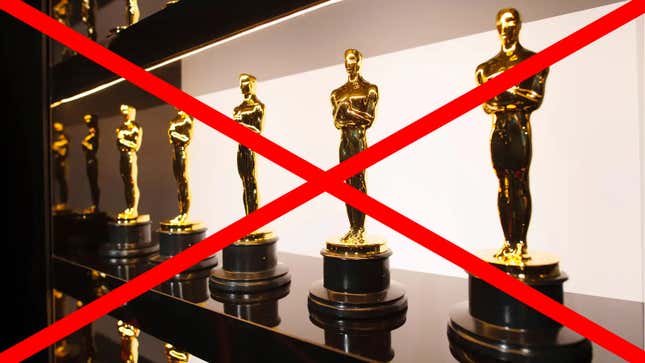 On Sunday, the world's most famous celebrities will gather to clap at each other in Los Angeles' theoretically beautiful Dolby Theater in an excruciating three-hour event known as "The Oscars." The awards show is forced upon the world by the Academy of Motion Picture Arts and Sciences, which hands out gold-plated statues in a heated contest to determine—once and for all—which movie has the highest marketing budget.

However, legal experts who spoke to Gizmodo say there's no law forcing you to watch. That's great news, but it raises a troubling question: now that your entire weekend is free from the drudgery of judging red carpet outfits, what are you going to do with all the extra time?
Fear not, dear reader, because we've got you covered with 10 astonishingly great alternatives. But really, get creative. You could be doing literally anything other than watching the entertainment industry congratulate itself. We're all going to die someday. Is this living?

Correction: 03/11/2023, 11:10 a.m. ET: This story mistakenly referred to Sunday's Daylight Saving time change as "the good one." It is in fact the bad one in which we lose an hour of sleep. We regret the error.