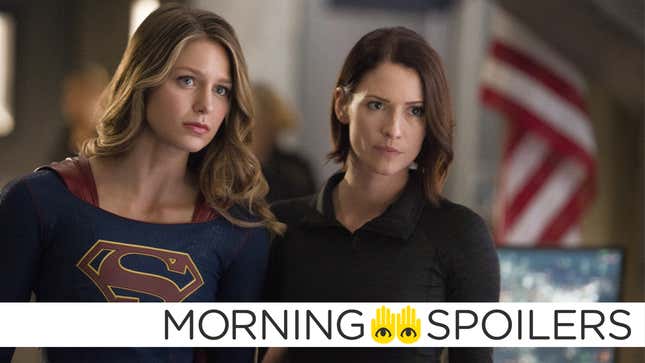 One fan favorite will return for the next Mad Max movie. Jude Law talks about his approach to Fantastic Beasts 2. The Scream TV show is getting a complete reboot. Plus, Jessica Henwick teases Colleen Wing's journey in The Defenders, and Killer Frost gets an appropriately cool new costume in The Flash. Spoilers now!


Mad Max 5 & 6
Speaking with The Independent, George Miller revealed he's still hopeful his two unproduced Mad Max screenplays—one of which is tentatively titled Mad Max: The Wasteland—will see the light of day:
We dug down deep into the subtext, the backstory of all the characters, and indeed the world…and without really thinking about it, we wrote two other screenplays just as part of the bible of the stories. Somewhere, if the planets align, there will be two other films.
Plus, excellent news: if the next few movies do happen, the Doof Warrior—the majestic, flaming-guitar-playing musician of Immortan Joe's army in Fury Road—will be back!
I know who his mother was. I know how it was that a man who is mute and blind survived the apocalypse. I know his story very well! If we get to make another movie, the Doof Warrior will be there.
G/O Media may get a commission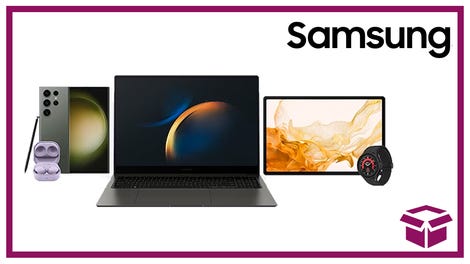 24 hour deals
Discover Samsung - Daily Deal
Witness him, and so on and so forth.
---
Masters of the Universe
Sony has added its Masters of the Universe movie to their release calendar. It should hit theaters (and Skeletor) December 18th, 2019. However, EW reports that McG, who's been attached to direct the film since early last year, will no longer be involved in the project.
---
Christopher Robin
Ewan McGregor has signed on to play Christopher Robin in the self-titled movie. Scripted by Alex Ross Perry, the film concerns Winnie the Pooh entering Christopher Robin's life a second time in adulthood to help him get things back on track. [THR]
---
Star Wars: The Last Jedi
Head on over to Making Star Wars to see a composite sketch of Ahch-To's native "porgs," the Force-sensitive alien penguins without beaks or feet that will no doubt get some sort of cutesy merchandise just in time for Christmas this year.
---
Fantastic Beasts 2

Jude Law if planning on arranging a meeting with J.K. Rowling to discuss his portrayal of Albus Dumbledore.
My first port of call I hope is to meet J K Rowling and to talk exactly about that and who [Dumbledore] is and who she wants him to be and learn a little bit more about her vision of this great man as a young man.
---
Cowboy Ninja Viking
Chris Pratt told Collider the Image Comics adaptation is still in development at Universal:
It's still in development. It's definitely no joke. We've got a deal and we're moving forward. It's going to be [with] Universal. It's going to be really, really fantastic … We don't have a director. It's together, it's being put together. But we're in the process of talking to directors.
---
Blade Runner: 2049
The film's first trailer will be attached to prints of Alien: Covenant, so says The Washington Post.
---
Winchester
Here's the first look at Helen Mirren as the haunted heir Sarah Winchester, plagued in the movie by the spirits of people killed by her family's famous repeating rifle. [Coming Soon]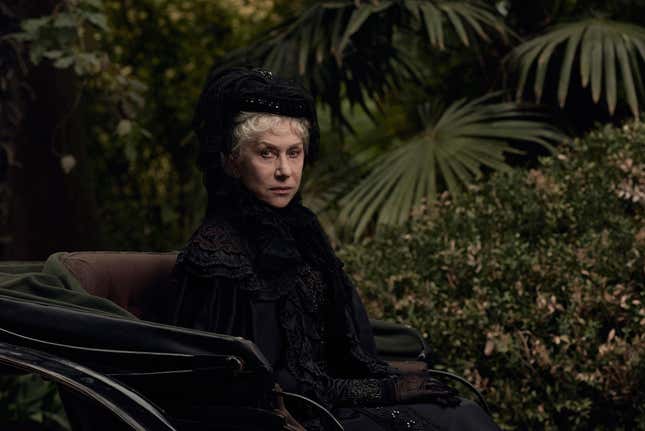 ---
Alien: Covenant
A new Funko Pop toy seems to confirm that Billy Crudup's character, Oram, is toast. Surprise, a cast member in an Alien movie dies horribly!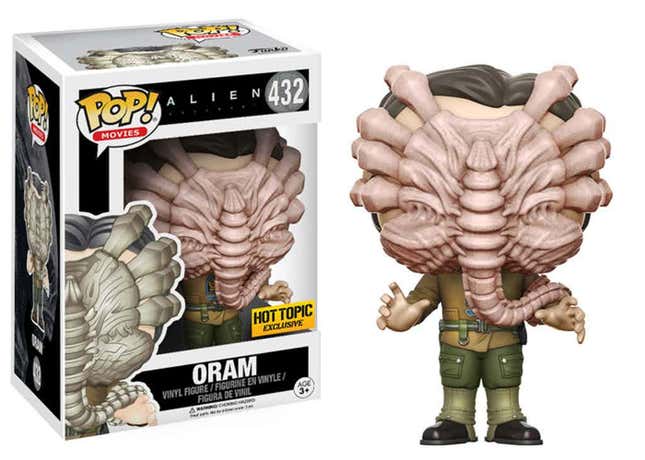 ---
Supergirl
Mark Gibbon has been spotted on set in action as General Zod. Behold, even set video of him being a jerk and heat visioning some people!


Also spotted on set was Tyler Hoechlin, returning to action as the Man of Steel.
---
Scream
MTV has decided to reboot the series in lieu of a third season, with a fresh cast and entirely new storylin.. Chris McCarthy will oversee this new incarnation of Scream: The Series, while Queen Latifah—yes, really—will serve as one of the show's executive producers.
---
The Defenders
Jessica Henwick spoke to Entertainment Weekly about Colleen Wing's whereabouts in The Defenders.
We pick up with Colleen not in New York — which is crazy, as all the shows have been predominantly in New York. We find her a month after we left her. It's really interesting she hasn't been able to deal with the emotional trauma she dealt with in Iron Fist. So it builds to a head and she explodes in Defenders.
---
The Walking Dead
TV Line's Michael Ausiello discussed the two new characters joining season eight:
AMC's monster smash is casting two new recurring good guys: Dillon, a sexy, blue-collar twentysomething whose survival skills include sarcasm, and Abbud, an innately likable Muslim American whose nerves are, let's say, jangled, because he's flown solo for too long in zombieland. Of the pair, the former is likelier to survive the looming conflict — not only does Dillon sound like a less jerky Spencer, but the casting notice for the roles hints that the actor chosen might get picked up for subsequent seasons.
---
Gotham
Gordon runs afoul of the Court of Owls in the synopsis for May 15's episode, "Light the Wick."
Gordon discovers the weapon the Court of Owls will use to destroy Gotham, which leads him on a dangerous path as he tracks it down. Meanwhile, Kathryn (guest star Leslie Hendrix) and Temple Shaman (guest star Raymond J. Barry) reveal their next move to Bruce, and Ivy comes to Selina's aid.
---
Lucifer
Timothy Omundson is either God or a man with God-like comedic timing in the synopsis for "God Johnson":
When a grisly murder takes place at an insane asylum, the prime suspect calls himself God (guest star Timothy Omundson). After realizing that this man could actually be his father, Lucifer struggles with his feelings towards him and tries to find the truth, all while trying to discover who the real killer is.
---
The Flash
New pictures from next week's episode, "I Know Who You Are," reveal Killer Frost's villainous new outfit. There's more at the link. [Screen Crush]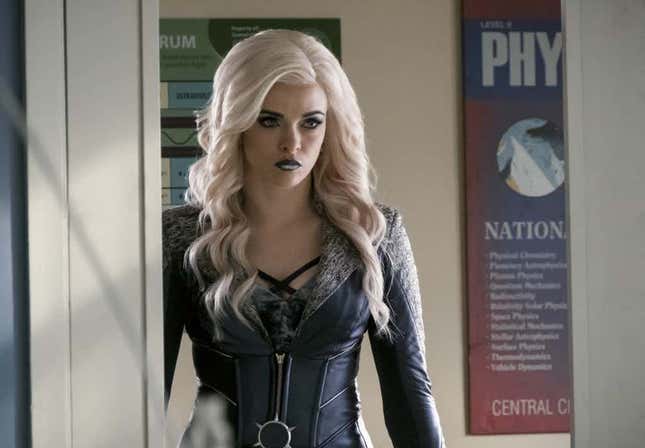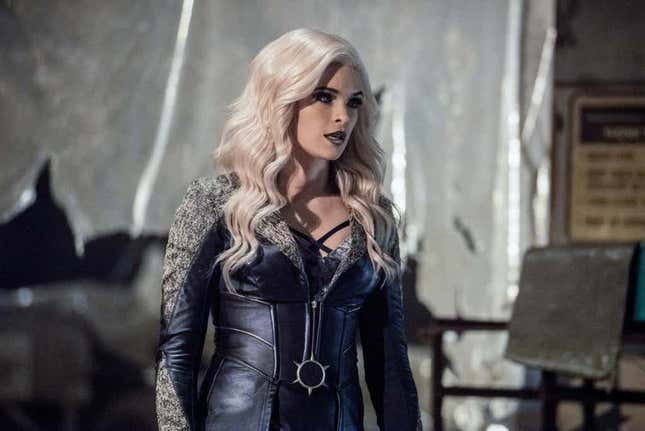 ---
iZombie
Finally, Liv gets rather angry with Blaine in some new pictures from "Dirt Nap Time." Head on over to the link to see more. [Screenspy]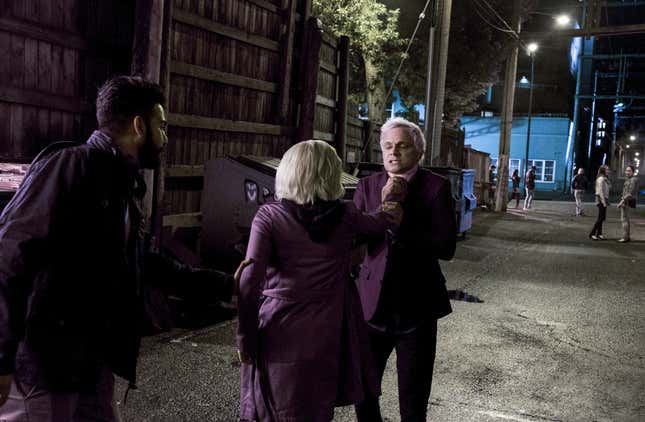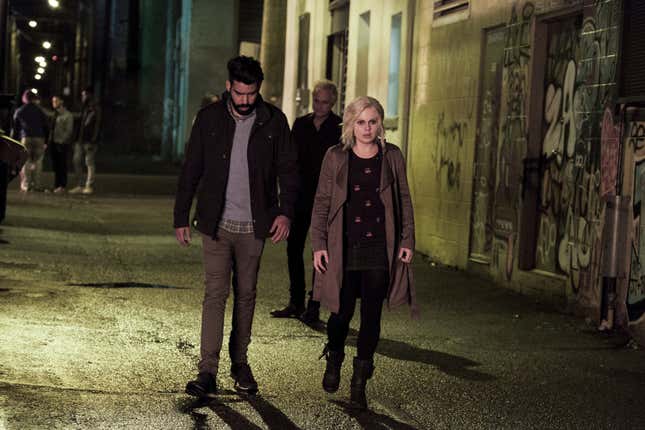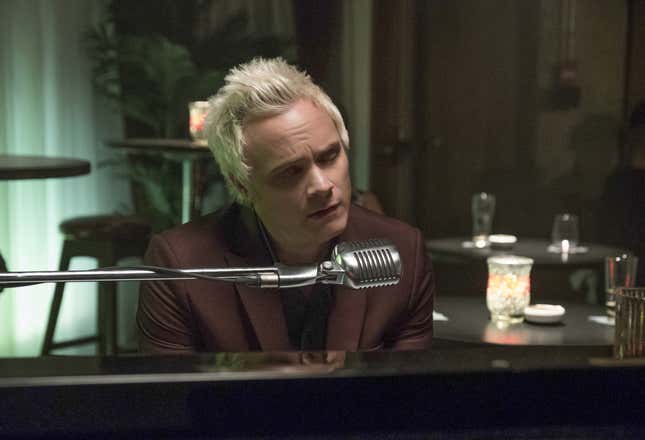 ---


Additional reporting by Gordon Jackson. Banner art by Jim Cooke.