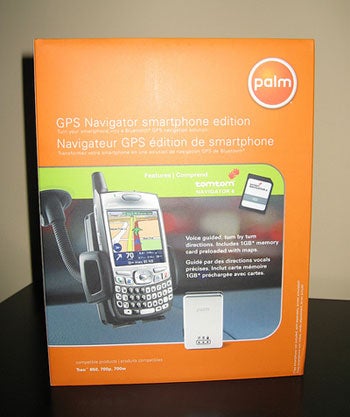 Palm just announced the Palm GPS Navigator Smartphone Edition, a nice little bundle for your Palm smartphone that will have you zipping around town without getting lost. How he managed to pull it off we'll never know, but Dave from Mobility Today got his hands on the package and has plenty of pictures of its undressing.
In essence, users load up the GPS software into their Palm using an SD card and just a few minutes later TomTom version 6, the name of the main navigator software, is ready to go. Included in the package is a Bluetooth GPS module, mounting bracket, an SD card with maps of the U.S. and Canada pre-installed as well as the assorted charging cables.
For more hands-on impressions of Palm's latest navigation solution, check out Gadget Ninja Dave's full report.
Palm Treo GPS Navigation Bundle [Mobility Today]