The fellow in this photo frequently serves as an expert witness in child pornography cases. He's currently being sued for doing things like "transforming a picture of a 5-year-old girl eating a doughnut into one of her having oral sex."
An Ohio lawyer who serves as an expert witness in child pornography cases might be on the hook for hundreds of thousands of dollars in civil damages for Photoshopping courtroom exhibits of children having sex.
Attorney Dean Boland purchased innocent pictures of four juvenile girls from a Canadian stock-image website, and then digitally modified them to make it appear as if the children were engaged in sexual conduct. Boland was an expert witness for the defense in half-a-dozen child porn cases, and he made the mock-ups to punctuate his argument that child pornography laws are unconstitutionally overbroad because they could be applied to faked photos.
In 2007, the tactic made Boland the defendant of a deferred federal child-porn prosecution in Ohio even though his exhibits helped clear at least one client of child-porn-related allegations. Now, a federal appeals court decision (.pdf) is reinstating a civil lawsuit by the parents of two of the girls, potentially putting Boland on the hook for a minimum $300,000 plus legal costs.
Boland, a former state prosecutor, had argued he was immune from such a lawsuit because, among other reasons, he'd created the images for use in court. That argument had already failed in his own criminal case, and was no more successful with the Cincinnati-based 6th U.S. Circuit Court of Appeals.
G/O Media may get a commission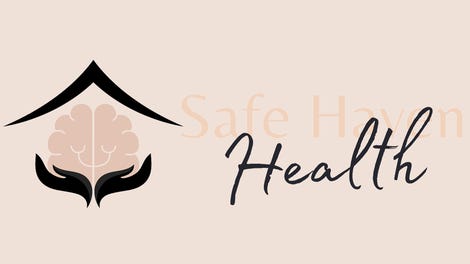 Addiction counseling
Safe Haven Health
"[N]o constitutional principle … allows a criminal defendant to defend one criminal charge by urging his lawyer or witness to commit another," wrote the three-judge panel, in an unanimous ruling Wednesday. "Otherwise, an individual on trial for a murder-by-stabbing charge could try to prove that the knife was not long enough to kill someone by using it to stab someone else in the middle of the trial."
Boland said in a telephone interview Thursday, "I was hired as an expert witness. This was not like, let's start a website of this crap."
Wednesday's ruling reverses a lower court's dismissal of the civil lawsuit (.pdf) that the parents lodged against Boland in 2007. Under the 1986 Child Abuse Victims' Rights Act, each victim is entitled to a minimum $150,000 in damages if Borland loses at trial.
"This is a complete scam," Boland said.
Boland said the avalanche of legal trouble started when he was an expert witness in a local Ohio child-porn prosecution in 2004, in which his testimony and morphed images helped convince a judge to drop the pornography-related charges in a rape case.
He had used the morphed pictures as exhibits in a nuanced legal defense.
Given that the law prohibited "knowingly" accessing child pornography, Boland argued, it violated the First Amendment on "vagueness and over-breadth grounds" because a defendant could not know whether what he was viewing was an actual or virtual image of a child having sex.
The parents learned of the photo morphing from the FBI, according to the girls' attorney. They're suing over Boland transforming a picture of a 5-year-old girl eating a doghnut into one of her having oral sex. Another photo was of a 6-year-old girl's face placed on the body of an adult woman having sex with two men. Boland purchased the pictures from iStockPhoto, according to court records.
The appeals court noted that Boland could have attempted to make his legal defense without creating or possessing child pornography.
"Boland could have illustrated the difficulty of discerning real from virtual images by combining two innocent pictures into another innocent picture," the court wrote. It added that once Boland modified the images of the minors, "he crossed the line between possessing lawful images and violating the statute."
Still, the appeals court said Boland could try to convince the judge presiding over the girls' civil lawsuit that the children are not entitled to damages. That's because the law requires them to have suffered "personal injury." In this case, the children don't know about the pictures, so they haven't suffered any psychological harm, he said.
The parents are "insisting I owe them hundreds of thousands of dollars for harm these children don't even know is going on," Boland said.
But the parents' attorney, Jonathan Rosenbaum, said the harm was real enough. The pictures, he said in a telephone interview Thursday, were distributed in disc format to an untold number of "defense lawyers and different clerks of courts."
"Their faces have been abused and misappropriated in the most disgusting manner," Rosenbaum said. "How would you like this to happen to your children?"
Photo courtesy of Dean Boland
Wired.com has been expanding the hive mind with technology, science and geek culture news since 1995.