Most major cities now have their own versions of open streets events that temporarily transform streets into car-free freeways for the day. Some of these have gotten quite expansive: Each Sunday, Bogóta famously closes about 80 miles of streets. But Paris is hoping to best everyone next month by closing a large, contained portion of its urban core to all cars for a day.
La Journeé sans Voiture will be Sunday, September 27 from 11:00 am to 6:00 pm, limiting cars from a substantial area that includes much of the city's center, around landmarks like the Eiffel Tower, and two major parks. (And, yes, of course, certain exceptions will be made for emergencies.)
It's sure to be a lovely day for walking and biking along the Seine, yes, but the event is also designed to make a statement about the city's crippling air pollution. Thanks to older diesel cars and stifling summer heat, the air quality has been worse than Beijing's on some days.
Paris mayor Anne Hidalgo has been behind some pretty progressive policies when it comes to transportation, environmental reform, and public space: activating vacant urban sites, encouraging sustainable architecture, and providing incentives to walk or bike to work. But the car problem has been kind of a head-scratcher. As you might remember Paris tried unsuccessfully to ban half of its cars from its streets last year, kinda—a plan to only let odd- or even-numbered license plates drive on alternate days was abandoned after only one day.
G/O Media may get a commission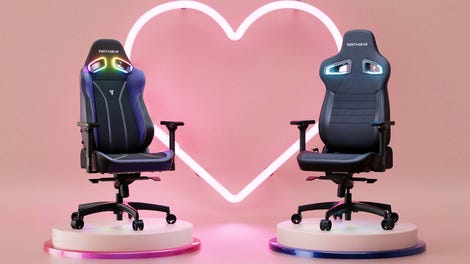 Up to $150 off
Vertagear Gaming Chairs
Although this is only a single day without cars, I think it's a lot more poetically symbolic and will do a lot more to steer Parisians away from their cars. Instead of restrictions keeping certain cars off the road on certain days, why not get rid of all of them and turn it into a holiday? Plus, so many European cities are looking at ways to ban cars permanently from their centers—Madrid, Dublin, Hamburg, and, of course there are many smaller cities which historically have never allowed cars—this could be a nice trial run for if and when Paris wants to make some closures for good. And all of this, of course, is very good advance press for the international climate talks that are coming to the French city in December.
Follow the author at @awalkerinLA