Pfizer, one of the world's largest drug companies, announced over the weekend that it would stop work on new drugs to fight Alzheimer's disease and Parkinson's disease. The reason? Pfizer believes that research on the two diseases doesn't make sense financially.
Pharmaceutical research and development is notoriously expensive. And high-risk research doesn't make a good business case when you're raking in an easy $1.6 billion per year on stuff like boner pills. Once-promising trials to fight both Alzheimer's and Parkinson's in the past decade have yet to uncover a cure—or any mode of prevention—despite expectations that they might be just around the corner.
Pfizer said that the money saved on Alzheimer's and Parkinson's disease R&D will be used in other places and that it will still be investing in research for other rare neurological diseases. But that will likely be cold comfort to families struggling with Alzheimer's and Parkinson's.
"Our overall R&D spend remains the same at this time and is at the high end of our industry peers. This was an exercise to re-allocate [spending] across our portfolio, to focus on those areas where our pipeline, and our scientific expertise, is strongest," Pfizer said in a statement.
Gizmodo asked Pfizer how much the company was spending annually on research to combat Alzheimer's and Parkinson's but Pfizer replied that it doesn't break down its R&D numbers by therapeutic area.
G/O Media may get a commission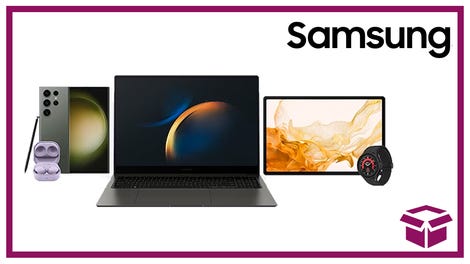 24 hour deals
Discover Samsung - Daily Deal
Roughly 5.5 million Americans suffer from Alzheimer's disease, which causes memory loss and cognitive decline, and it's currently the sixth-leading cause of death. By 2050, that number is expected to grow to 13.8 million Americans. More than 50,000 Americans each year are diagnosed with Parkinson's disease, which affects a person's ability to control their body movements.
The United States spent roughly $259 billion on health care expenses related to Alzheimer's disease alone in 2017, with Medicare and Medicaid covering about 67 percent of that money. But even that whopping number hasn't persuaded Pfizer to stay in the race to find a cure.
Pfizer, which posts revenue of over $50 billion per year, is expected to lay off about 300 people in Massachusetts and Connecticut in the move away from neuroscience discovery and early development research.
"Any decision impacting colleagues is difficult; however, we believe this will best position the company to bring meaningful new therapies to market, and will bring the most value for shareholders and patients," Pfizer said.
"We are thankful for the contributions of our colleagues who have supported our neuroscience portfolio and are committed to supporting them during this transition."
Update, 1:40pm: A representative for Pfizer reached out to Gizmodo and emphasized that that the company is not abandoning this research because it was "too expensive" but rather because Pfizer is "re-allocat[ing] spend across our portfolio, to focus on those areas where our pipeline, and our scientific expertise, is strongest." Which really seems like a way to spin the fact that they don't think they can make much money on it.
In the interest of full transparency, we've published our full exchange with Pfizer below.
Gizmodo:
Hello [Pfizer representative],

Just got your voicemail that said you have issues with the piece. Just looping in my editor on the piece. What issues did you have specifically?

Thanks,

Matt
Pfizer representative:
Hi

Yes, just tried to reach you. I saw your article and it requires a correction. The headline and first paragraph inaccurately state that we halted research because "it's too expensive."

I'm resending our statement – we do not make any such suggestion. As we noted in our statement, our overall R&D spend remains the same and this was done to "re-allocate spend across our portfolio, to focus on those areas where our pipeline, and our scientific expertise, is strongest."

I've highlighted the relevant parts of our statement for easy reference.

Could you please amend the headline and first paragraph immediately including any distribution on social media?

Thank you

[Pfizer representative]
Gizmodo:

So is it Pfizer's contention that it simply doesn't care about these diseases then? I think we can agree that "re-allocating resources" is a nice way to spin the fact that you don't want to spend money on that research, so it follows that you believe it's too expensive to spend money on that particular disease. Would the headline be more accurate to read Pfizer Halts Drug Research For Alzheimer's and Parkinson's Because It Doesn't Care About Those Diseases Anymore?
Pfizer representative:
Matt, you may have missed the other parts in our statement where we state that "we continue to fully support our late-stage development programs for tanezumab and Lyrica, and our rare disease programs in the neuromuscular or neurology area" and that "we recognize this is an area of tremendous unmet need for patients and that we plan to create a dedicated neuroscience venture fund to support continued efforts to advance the field."

It is not my place to tell you what to change the headline to but I do ask that your reporting reflects our comment and facts in our statement.

Thank you

[Pfizer representative]
Gizmodo:

Yes, I note in the post that you're continuing research for rare diseases, though I'm not sure how continuing to make a pain drug like Lyrica is even relevant to the fact that you're ceasing research on Alzheimer's and Parkinson's drugs. I've quoted pieces of your statement verbatim but it's not Gizmodo's job to simply republish press releases. If you have any factual errors you'd like me to correct please don't hesitate to let me know.
Pfizer representative:
Matt

I'd like you to correct the factual error that we halted research "because it was too expensive."

As I expressed earlier in our exchange, this is factually incorrect.

Our R&D spend remains the same and as part of routine reviews we took the decision to reallocate the funding to therapeutic areas where we have strong scientific leadership where we can have greatest impact for patients.

If you are unable to correct this correctable error, I think I will need to speak with an editor.

Thank you

[Pfizer representative]