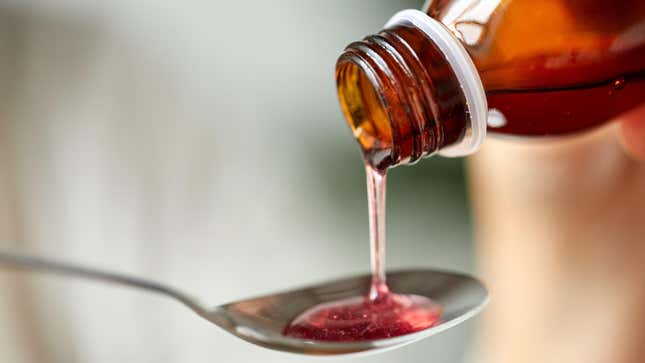 A common ingredient in over-the-counter cold and cough medicines might not be long for this world. The Food and Drug Administration is about to decide whether oral phenylephrine should remain in OTC nasal decongestant drugs. Outside experts will deliberate the topic and offer their recommendations this week, but FDA scientists have already argued that oral phenylephrine is practically worthless.
Meet Microsoft's New Surface Laptops
This week, the FDA is hosting an advisory committee meeting on nonprescription drugs, with one of the topics being whether oral phenylephrine should be pulled from the market as a nasal decongestant. The ingredient is found in many cold and allergy medicine brands, such as Sudafed PE and certain formulations of Nyquil. The specific change being debated is whether phenylephrine should lose its current designation of being "Generally Recognized as Safe and Effective," or GRASE. In advance of this meeting, the agency's own researchers detailed their conclusions in a report released last Thursday.
This same question was debated in 2007. Though there was some evidence back then that oral phenylephrine might be ineffective, the advisory committee and FDA were ultimately convinced otherwise by the overall data as well as the arguments made by cold medicine makers, so the drug stayed put. However, the agency did state that it might reassess the decision in the future once more research was concluded. In 2015, the FDA was petitioned by researchers from the University of Florida to do just that, which has led to this new meeting.
Since 2007, there have been several studies on the topic, including three large clinical trials. And it appears that the data nowadays is much more definitive. These large placebo-controlled trials have shown no evidence that standard and even higher doses of oral phenylephrine relieve nasal decongestion. While the drug might have a decongestant effect when taken intranasally, other data cited by the FDA has found that our bodies barely absorb it when taken orally. In other words, it's likely that no amount of oral phenylephrine will help your stuffy nose, at least not at a dosage that would be practical or safe to take over-the-counter. The FDA scientists also determined that some of the past positive studies on the drug had glaring methodological flaws and/or biases.
"We believe that these new clinical pharmacology and clinical data are consistent, substantial, and believable, and they confirm that orally administered [phenylephrine] is not effective at any dose that can be developed and still provide a reasonable margin of safety," the agency's reviewers wrote in their report.
The FDA's review is not the final word on the subject. It's possible that the advisory committee will recommend once again that oral phenylephrine remains on shelves. But even if the panel does recommend that, the FDA can still choose to ignore their advice and pull the drug anyway.