People are mumbling about incoming this and that "coming soon" from Apple. Normally, we don't have a clue about what really goes one at Cupertino. Sometimes, however, we hit gold, lurking in the dark. Others, we get The Word. Updated.
This time we got official word in the last one-on-one media briefing from Apple, in which they told Brian about the new iMac 27, the new Unibody MacBook, and new Magic Mouse. We were talking casually about about it, and he mentioned something that Phil Schiller told him: There are not going to be any new Apple products this year. Yes, that's what my favorite Apple VP said. No más cosas de la manzana, ¿comprende?
It's something obvious, sure, but since some people keep rumor mongering about some imminent products from Cupertino, I thought it would be a good idea to post that nugget of information here. In other words: Don't hold your breath or credit card. That magic MacBook with the new Intel CPU and chipset? Not gonna happen until 2010. Carry on.
G/O Media may get a commission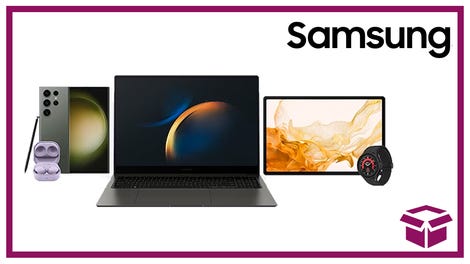 24 hour deals
Discover Samsung - Daily Deal
Update: Interesting, after reading this, Apple called and said that the actual quote is "The holiday lineup is set." Weird. As far as I know, if "the holiday lineup is set," then there would not be any new products in 2009, right?
So what does this exactly mean? Maybe that there won't be any new hardware products, but they may announce non-consumer software before the year ends? Or does this mean that there may have an event between now and December 24, but no other new products would be available in stores this year? Does this mean that there may be new products after the 24? Would an Apple Busty Ninja Cyborg be included in a consumer holiday lineup or is that considered a professional product? I think definitely professional.
Cupertino moves in mysterious ways.