In a new series of incisive Photoshops, artist Anna Hill uses the image editing techniques that are ubiquitous in mainstream advertising to turn herself into a model. The resulting parody ads don't market make up or clothes, but instead, the image-perfecting power of Photoshop itself.
This certainly isn't the first time we've seen an artist fire up a critique on the crazy standards of beauty created by excessive image manipulation. What sets Hill's parodies apart is the amusing, if somewhat depressing, observation that when you've Photoshopped a model to the point that she has no pores or imperfections, you're not advertising a product so much as the technology that made that possible. As Hill told me by email:
I think the main concept is something I'd noticed for a long time. The typical makeup ad or display in a store is a closeup on a girl's face, who has absolutely no pores and an artificial glossy finish, which made me think they may as well be advertising Photoshop. Makeup can do a lot, but it can't make you look like that.
In the ads, Hill portrays Photoshop as a magical beauty potion. Wish your legs were longer? 'Shop em! Want your skin to look tight and plasticky? 'Shop it! Who needs pigment when you've got pixels?
G/O Media may get a commission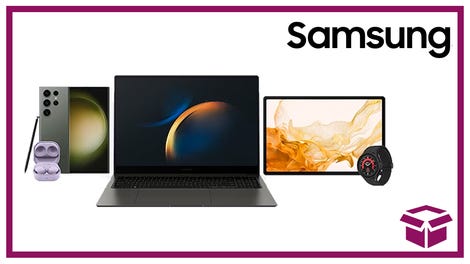 24 hour deals
Discover Samsung - Daily Deal
Hill's project is all the more personal and striking because she chose herself for the target of the Photoshop scalpel:
Honestly, I had a lot of fun Photoshopping myself. I thought of it as almost a super detailed character creation in a video game; the finished results weren't really me, just an idealized character on a screen. Flipping back to the unedited versions after working on them for so long was weird, and I did often think "ugh, I look bad in comparison." I think it was important to realize editing myself messed with even my own perception.
To a certain point Hill's parody is all fun, but let's not forget that our constant exposure to these crazy images is changing how we see the world—and probably not in the way Photoshop's creators had in mind. [Anna Hill Art and Photography via Enpundit via Digg]
All images by Anna Hill