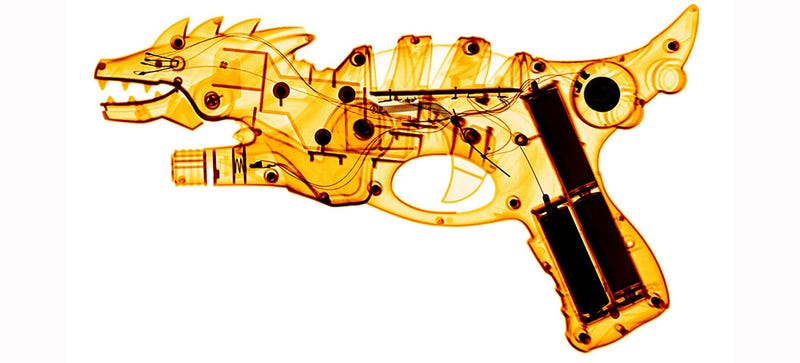 X-ray vision is, sadly, a superpower most of lack (boo). But photographer Brendan Fitzpatrick lets us play pretend with this neat photo series of see-through toys.
He's perfected the technique by capturing the inner workings of flowers and all kinds of creatures, but this latest batch in his Invisible Light collection appeals to every kid who believed they were really born on Krypton and would grow up to eventually help save humanity with their incredible powers.
The colorful silhouettes are cool and a little disconcerting, as the complex inner-workings reveal just how much stuff goes into making all the bitty knickknacks we've got kicking around. It would be cool to each pic in a splitscreen with their real world, presumably totally opaque counterparts.
Fitzpatrick is selling prints here—a perfect gift for the forever young Kal-El in your life. [Colossal]