If a single force dominated the pop culture world last year, it was the reawakening of the titan that is Star Wars. While The Force Awakens has ruled the box office for weeks now, the galaxy far, far, away has been ruling the roost on comic book shelves for entirety of 2015.
Comics distributor Diamond has officially announced their best-selling lists of single issues and graphic novels/trade paperbacks of the last year, and Marvel's Star Wars output occupies four of the top 10 single issues, while managing to just about break into the bottom of the GN/TPB list as well. Unsurprisingly, 2015 was good for Marvel beyond the adventures of Luke Skywalker and friends, with Spider-Gwen #1, Secret Wars #1, and Invincible Iron Man #1 joining the four Star Wars comics in the individual top 10. Here's the full list:
1. STAR WARS #1 MARVEL COMICS

2. SECRET WARS #1 MARVEL COMICS

3. BRAVEST WARRIORS: TALES FROM HOLO JOHN #1 BOOM! STUDIOS

4. ORPHAN BLACK #1 IDW PUBLISHING

5. DARK KNIGHT III: THE MASTER RACE #1 DC COMICS

6. STAR WARS VADER DOWN #1 MARVEL COMICS

7. DARTH VADER #1 MARVEL COMICS

8. SPIDER-GWEN #1 MARVEL COMICS

9. INVINCIBLE IRON MAN #1 MARVEL COMICS

10. PRINCESS LEIA #1 MARVEL COMICS
But it was Brian K. Vaughan and Fiona Staples' smash-hit Saga that dominated the Graphic Novel and Trade Paperback sales lists last year—all five volumes of the sci-fi epic were in the top 10, as were collections of Civil War and Star Wars's first volume from Marvel. A special collection of the classic Batman story The Killing Joke, and the latest volume of The Walking Dead (and, bizarrely enough, its first volume too) complete the full list:
1. SAGA VOLUME 4 TP (MR) IMAGE COMICS

2. SAGA VOLUME 1 TP (MR) IMAGE COMICS

3. SAGA VOLUME 5 TP (MR) IMAGE COMICS

4. CIVIL WAR TP MARVEL COMICS

5. THE WALKING DEAD VOL. 23: WHISPERS INTO SCREAMS TP IMAGE COMICS

6. BATMAN: THE KILLING JOKE SPECIAL EDITION DC COMICS

7. SAGA VOLUME 2 TP IMAGE COMICS

8. THE WALKING DEAD VOL. 1: DAYS GONE BYE TP IMAGE COMICS

9. SAGA VOLUME 3 TP IMAGE COMICS

10. STAR WARS VOLUME 1: SKYWALKER STRIKES MARVEL COMICS
In terms of sheer units sold, Marvel once again topped the tables, selling 41.82% of all comics sold in the year—closely followed by DC at 27.35%, and the remaining share occupied by healthy slices from IDW, Image, Boom!, Dynamite, Dark Horse, and other independent publishers.
It was an outstanding year for comics, but I guess nothing can compare to the power of the Force. Except, like, maybe Batman.
G/O Media may get a commission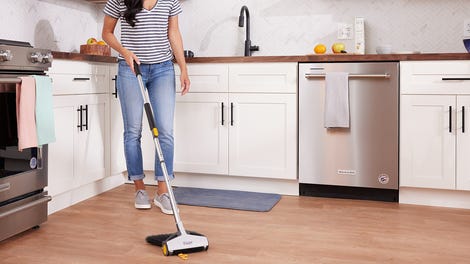 BOGO 50% Off
Flippr - BOGO 50% Off