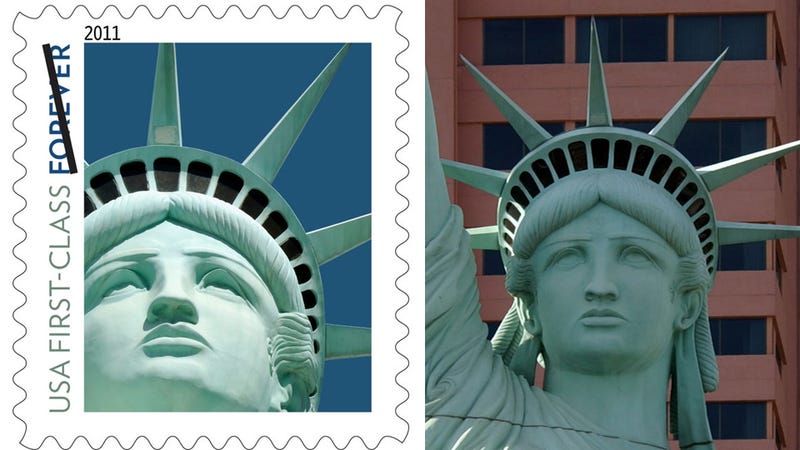 In an admirable effort to celebrate the 125th anniversary of the Staute of Liberty, the U.S. Post Office has issued a commemorative first-class stamp! Of the wrong Statue of Liberty.
See, the Statue of Liberty depicted on the stamp is the replica Liberty located at the New York New York Casino in Las Vegas, not the Statue of Liberty located in the New York Harbor. As you can see from the above photograph, the replica statue features a "rectangular patch" on the center spike—not to mention different hair and "more sharply defined" eyes.
The differences were noted by a philatelist, who tipped the story to Linn's Stamp News. USPS spokesman Roy Betts told The New York Times "We still love the stamp design and would have selected this photograph anyway." (Sure, guys.) Former Mayor Ed Koch was less diplomatic: "It simply means the post office is doing a stupid thing."
[NYT; image via Getty]