Those excited by the cliffhanger ending of UK time-travel series Primeval's third season may want to prepare themselves before reading the next sentence: ITV have announced that the show won't be returning for a fourth season on the network.
The decision to cancel the show comes after months of speculation about its future; it's been known for some time that ITV was considering cancellation due to the high production cost, leading to producers Impossible Pictures offering a co-production deal with the SciFi Channel as an alternative way to lower costs. Instead, ITV decided to simply drop the show. An ITV spokesman told the Guardian newspaper:
After three very successful series of Primeval there are no plans at the present time for it to return to ITV. High-quality drama remains a key part of the ITV schedule although our current focus is on post-watershed [ie, post-9pm] productions.
Impossible Pictures, however, refuse to let the show die quietly, telling Total SciFi Online:
At the point where we finished the third series, we had every reason to believe we would be doing a fourth. Had we known there was any likelihood of cancellation, clearly we wouldn't have left half the cast marooned up a tree in the distant past. We can understand that some fans might be frustrated by this ending and we're sorry for that. It certainly wasn't our plan to leave things so uncertain. That said, some fans may know that there are ongoing talks for both a film and a North American series version of Primeval and if and when those projects come to fruition we will make every effort to carry on the story in a suitable way.

Obviously we're devastated that things should end this way with ITV. But we're absolutely certain that although this stage of its evolution seems to be over, Primeval isn't dead. We're very proud of what we've achieved over the past three years and we have every intention of keeping Primeval alive in other ways.
Primeval's final season is currently airing in the US on BBC America.
Primeval dropped by ITV [Guardian.co.uk], ITV cancel Primeval [Total SciFi Online]
G/O Media may get a commission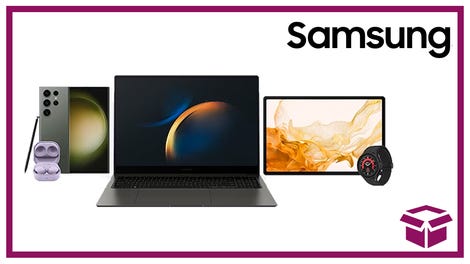 24 hour deals
Discover Samsung - Daily Deal