Over the past decade, doctors have noticed a dramatic decrease in reported cases of crab lice, also known as pubic lice (Phthirus pubis). The reason, they say, is actually quite simple: the rise in popularity of pubic grooming in both women and men. Pubic lice, it would seem, are currently facing an environmental disaster.
Indeed, this habitat destruction started back in the 1990s when several Brazilian sisters opened a bikini wax salon in Manhattan. Since that time, the practice of keeping the hairs trim in the nether regions has skyrocketed — much to the detriment of the parasites.
Writing in Bloomberg, Jason Gale and Shannon Pettypiece explain:
Clipping, waxing and shaving the groin destroy the optimal habitat of pubic lice. The practice has helped spur sales of depilatory products for companies such as Procter & Gamble Co. (PG) and Reckitt Benckiser Group Plc. (RB/)

The global market for depilatories was worth $4.69 billion last year, according to London-based Euromonitor International Ltd., which estimates sales increased at a 7.6 percent average annual clip the past decade. Cincinnati-based P&G, Slough, England-based Reckitt Benckiser and Energizer Holdings Inc. (ENR), based in St. Louis, dominate the market, which Euromonitor predicts will reach $5.6 billion by 2016.
A majority of college men and women in the U.S. and Australia remove all or part of their pubic hair, researchers at Kenyon College in Gambier, Ohio, reported in a 2011 paper, citing surveys and research by other scholars. In the U.K., 99 percent of women older than 16 years remove some hair, most commonly from the under arms, legs and pubic area, a 2005 study found.
As Gale and Pettypiece also note, more than 80 percent of college students in the U.S. remove all or some of their pubic hair, and it's a a trend that's increasing in other countries.
"In Australia, Sydney's main sexual health clinic hasn't seen a woman with pubic lice since 2008 and male cases have fallen 80 percent from about 100 a decade ago," they write.
G/O Media may get a commission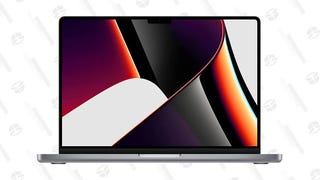 Save $300
2021 14" 1TB MacBook Pro
Pubic lice, a sexually transmitted infection, is estimated to affect 2 to 10 percent of the human population. It doesn't transmit other infectious diseases, but the crabs are a tremendous nuisance. The female louse needs to mate only once to remain fertile throughout her entire life and can lay eggs every day. But without a suitable environment, it's out of luck.
More here.
Image: David Scharf/Science Faction/Getty Images>Bloomberg.