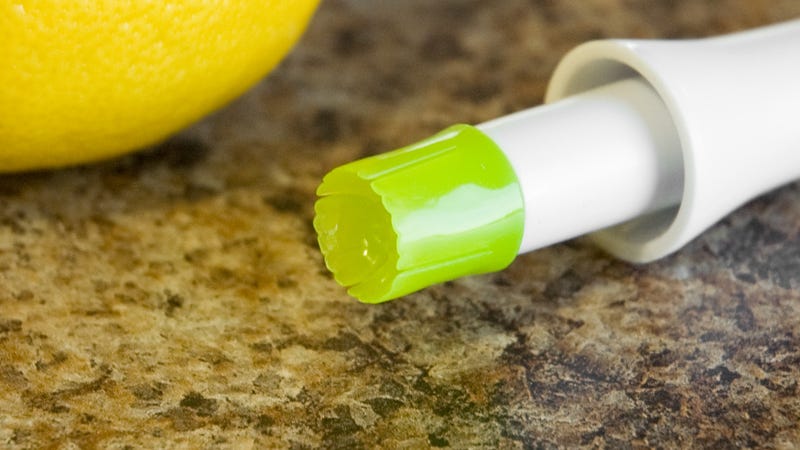 A set of serrated teeth on the bottom of the Stem makes it easy to stab into even the thickest of peels.

A small perforated grill on the bottom also lets juice through, while preventing the pump mechanism from getting clogged with pulp.

The bottom of the Stem unscrews into two pieces for easier cleaning.

Once inserted it only takes a few pumps to suck the fruit juice up through the pump and out the nozzle.