A one-of-a-kind Harry Potter prequel has been stolen, and author J.K. Rowling is eager to get it back in the right hands.

Local police in Birmingham, England, are asking for the public's help after a burglary resulted in the theft of a rare Harry Potter prequel. The story was penned on a postcard by Rowling in 2008 as part of Waterstone's charity event called "What's Your Story?" Rowling's card sold to investment banker Hira Digpal for about $32,000, with proceeds going to charity. Later that year, Waterstone released 10,000 books containing the new story, which sold out in a single day.
"The only people who will buy this unique piece are true Harry Potter fans," investigating officer Paul Jauncey said. "We are appealing to anyone who sees, or is offered this item for sale, to contact police."
The 800-word short story is reportedly set a few years before Harry Potter was born, and is about his father James Potter and godfather Sirius Black when they were teenagers. In the story, they get caught by two Muggle police officers after a high-speed chase, but later escape on broomsticks.
G/O Media may get a commission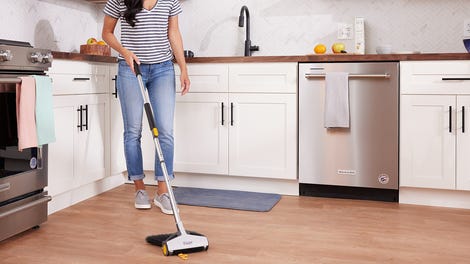 BOGO 50% Off
Flippr - BOGO 50% Off
The manuscript was stolen, along with some jewelry, sometime between April 13 and 24. Digpal, who admitted he's only read one of the Harry Potter books, told the BBC he was worried it would be sold again on the black market, unless it was destroyed because they were unaware of its value. After buying the manuscript in 2008, Digpal had said he planned on reselling the manuscript to raise even more money for charity, but it looks like that hasn't happened yet. Sadly, he may not get the opportunity to.