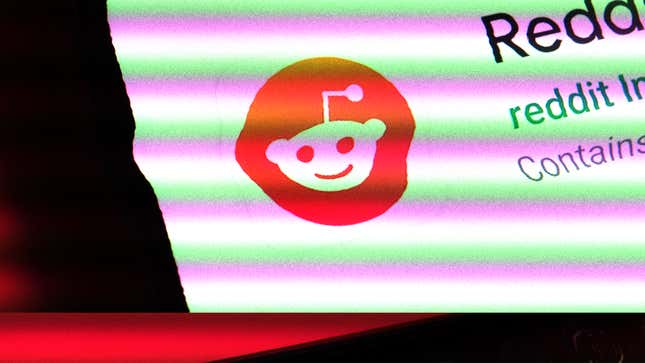 Reddit CEO Steve Huffman slammed subreddit moderators who continued to push back against the company's plan to charge for access to its API, a change that would shutter beloved third-party Reddit apps like Apollo, calling them "landed gentry" and saying they weren't considering the desires of their communities.
In an interview with NBC, Huffman compared Reddit moderators—who dedicate hundreds of hours, if not more, of unpaid work to their communities—to the "landed gentry," or wealthy people who own land.
"If you're a politician or a business owner, you are accountable to your constituents. So a politician needs to be elected, and a business owner can be fired by its shareholders," he said. "And I think, on Reddit, the analogy is closer to the landed gentry: The people who get there first get to stay there and pass it down to their descendants, and that is not democratic."
After nearly a week of chaos marked by a moderator-led blackout, which made subreddits private and barred the public from accessing them, Huffman went on a media blitz on Thursday and spoke to various outlets, including NBC, NPR, and The Verge, about the unrest on his social media platform. (Unfortunately, Gizmodo was not one of the chosen few, but our digital door is always open!)
Besides standing his ground and reiterating that the company would not budge on its plans to charge for use of its API, the Reddit CEO had harsh words for the thousands of moderators who had led the week's protest.
Furthermore, on the issue of democracy, the Reddit CEO stated that while the protest on the social media website may have had the support of many communities at the beginning, he didn't think that was true now.

It's something that Reddit would need to address, Huffman said, explaining that the company had to make sure that "the protests, now or in the future, are actually representative of their communities. And I think that may have been the case for many at the beginning of this week, but that's less and less the case as time goes on."
Huffman called for "more democracy," on Reddit, NBC reported, and said communities had an old, "legacy" way of making decisions that Reddit needed to "work our way out of."
The Reddit CEO's comments came on the same day the company signaled it could remove moderators who took their subreddits private indefinitely. On Wednesday, moderators over at r/ModCoord announced that more than 300 subreddits, including mega popular communities like r/aww, r/music, r/videos, and r/futurology, would be joining an "indefinite blackout" until Reddit listened to their demands, which include bringing down the cost of API pricing.
Responding to a question about communities being taken private indefinitely as part of the protest on the subreddit r/ModSupport, a Reddit administrator said the company had a duty to keep communities active because they were relied upon by millions of other users.
"If a moderator team unanimously decides to stop moderating, we will invite new, active moderators to keep these spaces open and accessible to users," the Reddit administrator said on Thursday evening. "If there is no consensus, but at least one mod who wants to keep the community going, we will respect their decisions and remove those who no longer want to moderate from the mod team."
In his interview with NBC, Huffman didn't elaborate on a timeline for instituting a more "democratic" Reddit and said subreddits might end their protests voluntarily without the company needing to step in. According to Reddit, as of Thursday, more 80% of its top 5,000 communities by daily active users were open.
As of Friday morning, 4,873 subreddits were still private, according to Reddark, which is tracking the communities taking part in the protest.
"I think most will get there through their own natural decision-making process, and so we're letting that play out," he said.
Huffman didn't limit himself to criticizing Reddit's protesting moderators in his media blitz, though. He also stated that the company needed to act like an "adult" business and shot down speculation that Reddit's API crackdown was done to prepare it for an IPO in the near future. Click through to check out what else he said.