Since its creation, Reddit has always been a network of communities. The individual users carry far less weight than the health of the subreddits they contribute to. Starting today, Reddit is debuting a feature that might turn that decade-long ethos on its head.

A post yesterday in r/modnews—a community for moderators to learn about and discuss site changes—announced the alpha test of "a new post-to-profile experience." From Reddit:
Testers will have a new profile page design, the ability to make posts directly to their profile (not just to communities), and logged-in redditors will be able to follow them... We're making this change because content creators tell us they have a hard time finding the right place to post their content. We also want to support them in being able to grow their own followers
Previously, users could only post to extant subreddits—and creators with a sizable following either had to add their content to fan communities on the site, or would make vanity subreddits named after themselves. Rudimentary profile pages already exist on Reddit, and show a user's post history, but are rarely a destination anyone checks with regularity. It would appear this change, possibly aimed at enticing celebrities to use Reddit, will integrate YouTube or Twitter-like subscriptions to these profile pages.
According to the creator of the announcement post, the company's intention is to roll the feature out to all users in due time.
G/O Media may get a commission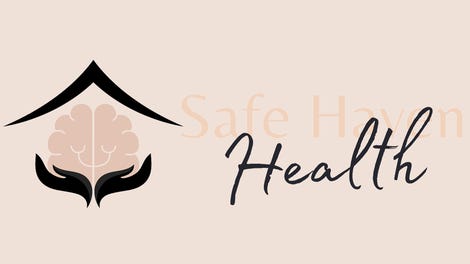 Addiction counseling
Safe Haven Health
How big of a test audience will receive these changes today? According to Reddit co-founder Alexis Ohanian, who spoke to Reuters, a mere three people. A high-ranking moderator of the site told Gizmodo he was totally unaware of the particulars of these new profiles, so one would assume they're creators of some stature the site hopes to use as new feature evangelists. Who the alpha testers are remains a mystery though, and Gizmodo has been unable to procure a screenshot of these overhauled profile pages.
So far, the response from users has been mixed, with some feeling it undermines the strength and importance of communities on the site. Other detractors see the incorporation of more overtly social features as an encroachment on the site's core functions, comparing it to "Digg v4"—the massively unpopular overhaul of the aggregation site that caused much of its userbase to abandon ship. More optimistically, one user pointed out that "It gives people a place to post their stuff without breaking all of the self-promotion rules that Reddit has." The site has long held strict guidelines to prevent users from using it as a platform for marketing their own work.
More realistically, one high-ranking moderator told Gizmodo that it "would not be the first time Reddit's rolled out a really weird useless feature."
We have reached out to Reddit and the moderator who made the announcement for comment and will update if we hear back.
Update 3/21/17 12:38p EDT: A Reddit employee sent us one of the alpha profiles—that of co-founder Alexis Ohanian, pictured below:
It doesn't appear Ohanian has posted anything directly to his profile yet, but some of the alpha features—a larger avatar photo, a Twitter-like banner photo, and a great big FOLLOW button—are all live. Additionally, there's a "active in these communities" module that encourages community discovery. Whether or not anyone uses it to publish directly to their profiles, the design is markedly improved from how it is for the majority of users, including Reddit CEO Steve Huffman.
Update 3/21/17 1:47pm EDT: Another of the supposed three profiles selected for alpha testing appears to be that of Hector Janse van Rensburg, better known to the Reddit community as u/shitty_watercolour. For years he's been taking inspiration from Reddit threads and painting them as watercolors, shittily. Here's what his profile looks like:
Update 3/21/17 2:01pm: Ohanian and van Rensburg have both made posts on their profiles, and the third profile has been revealed. Unlike the other two veteran users, u/leagueoflegends is a brand new profile made today. The announcement post notes that the profile is being run by League creators Riot Games. We've reached out to Riot to see what the scope of this potential partnership might be.
The controversial (or outright hateful) nature of many Reddit communities has created challenges with advertisers hesitant to have their products displayed alongside potentially sensitive content. Profile-based partnerships could likely be Reddit's gambit to make the platform more attractive to companies looking to connect directly with fans.