"Growing up on the Reservation, the only show in town was movie night in the church basement," director Neil Diamond says in the opening of the documentary Reel Injun. "Raised on cowboys and Indians, we cheered for the cowboys, never realizing we were the Indians."
This 2009 film explores the last century of Hollywood's depiction of Native Americans in cinema. From the early short films made by Edison in the late 19th century to the John Wayne movie Stagecoach (1939) to Kevin Costner's Dances With Wolves (1990) and everything in between, we see how native people were portrayed to American moviegoers throughout the 20th century. And it's rarely pretty.
The film's breadth is amazing and has an incredible tenderness and compassion for everyone in it. We hear from white people who idealize some romanticized version of native peoples that they saw on a screen, we hear from native filmmakers and historians, and we hear from Hollywood actors who made their names in classic Hollywood Westerns like Clint Eastwood.
The film also talks to two people who were only teenagers when they appeared as extras in John Ford Westerns in the 1960s. They hadn't seen their films until the Reel Injun producers showed them some fifty years later.
We learn that sometimes Navajo actors were allowed to speak off the cuff in their native language in the 1964 film A Distant Trumpet. Nobody ever bothered to translate what they said. Until now. The filmmakers of Reel Injun translate the dialogue for us and as you can imagine it's pretty funny. The Navajo actor who isn't speaking is barely containing his smirk for a good reason. Part of the translation appears in the screenshot above.
G/O Media may get a commission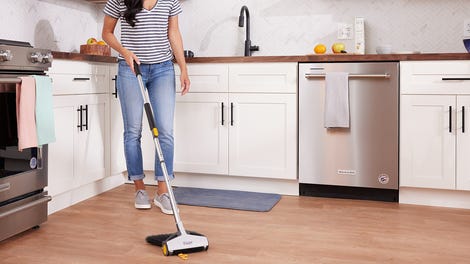 BOGO 50% Off
Flippr - BOGO 50% Off
You can watch Reel Injun on Netflix and I highly recommend it. A great chaser for the documentary is the 1998 film Smoke Signals, also available on Netflix.
---
Welcome to Movie Night, where Gizmodo staffers tell you what you should be streaming tonight.