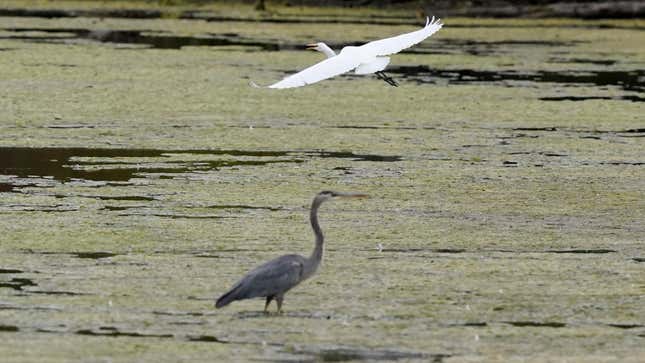 A group made up of 24-Republican led states has filed a lawsuit against the U.S. Environmental Protection Agency over a rule that decides which bodies of water receive federal protection. The lawsuit was filed in a federal court in North Dakota this Thursday.

The rule the group is suing over is the result of decades of efforts to define the authority of the federal government when regulating bodies of water in the U.S. under the Clean Water Act. Back in 2014, President Barack Obama proposed a rule that revised the definition of WOTUS, or the "waters of the United States," protected under the 1972 Clean Water Act. It passed in 2015.
But in 2020, the Trump Administration succeeded in gutting those clean water regulations. The Obama-era rule was replaced with the "Navigable Waters Protections Rule," which weakened the EPA's permitting process for large corporations. In 2022, President Biden issued new pollution protections that include protections for seasonal streams and waterways. Republican leaders around the country objected to the new regulations, and their lawsuit is working to stop Biden's rule before it takes effect this March, according to Reuters.
West Virginia Attorney General Patrick Morrisey said during a press conference Thursday that the Biden administration's protections would harm miners, ranchers, farmers, and landowners throughout the country, particularly when privately held lands contain small bodies of water that could be regulated by the federal government under Biden's ruling.
"You cannot regulate a puddle as you do a river and doing so will never give us cleaner water, which is what we all want," Morrisey said, according to the West Virginia Record. "This rule would harm jobs and economic growth by taking jurisdiction from states and asserting federal authority over nearly any body of water, including roadside ditches, short-lived streams and many other areas where water may flow only once every 100 years."
G/O Media may get a commission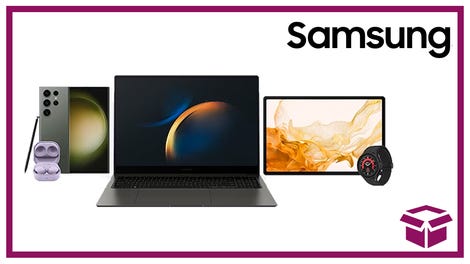 24 hour deals
Discover Samsung - Daily Deal
Montana Attorney General Austin Knudsen argues that the ruling is unconstitutional. "The EPA greatly overstepped its authority by trying to claim jurisdiction over land and water that is not connected to any navigable water," he said in a statement.
The states included in the lawsuit are Alabama, Alaska, Arkansas, Florida, Georgia, Iowa, Indiana, Kansas, Louisiana, Mississippi, Missouri, Montana, Nebraska, New Hampshire, North Dakota, Ohio, Oklahoma, South Carolina, South Dakota, Tennessee, Utah, Virginia, West Virginia, and Wyoming.