Antarctica's melting ice sheets have been a major contributor to global sea level increases over the last decade, and the losses are expected to accelerate over the next two centuries. But researchers attempting to study the rate at which these sheets move and melt have been hamstrung by conventional monitoring methods. That's why a team from the UBL's Laboratoire de Glaciologie has gone ahead and connected one such ice sheet to the Internet of Things.
Conventional methods of monitoring the rate at which ice sheets slowly slip into the sea (and calve off into icebergs) rely on readings from passing satellites, which can only provide snapshots of the sheet's movement. To obtain a more accurate and timely understanding of the situation, researchers from the UBL have installed a series of GPS sensors and phase-sensitive radar along the Roi Baudouin ice shelf in Dronning Maud Land, East Antarctica. These devices will monitor the sheet's shifts in real-time, providing climatologists with daily, not weekly, updates. What's more, that data is also delivered to the project's Twitter feed, @TweetingIceShelf, and broadcast across the Internet.
Earlier this month researchers installed three GPS sensors along a 15 meter-deep depression in the ice shelf. This depression was caused by ice that had already slipped off the underlying bedrock into the ocean, melting from the bottom up and forming massive subsurface cavities. The GPS sensors record their relative positions hourly and upload that data twice daily using a satellite-phone data-link.
G/O Media may get a commission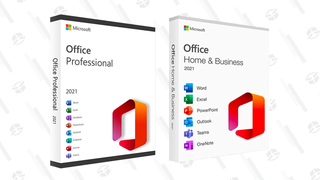 89% off
Microsoft Office Professional 2021 Lifetime License
the pRES radar prior to being buried in the Antarctic snow
Additionally, the research team also installed a phase-sensitive radar array, along the same depression in order to better monitor any changes to the shelf's internal structure—the growth of those 150-meter deep subsurface cavities, for instance. As the project's website explains,
A radar signal is transmitted through the ice and reflects off the contact with the ocean. The second antenna receives the reflected signal that has been attenuated while going through ice impurities and denser layers of ice. The phase sensitive radar (or pRES) is capable of detecting changes in the position of these layers. So, we will be capable of measuring the internal flow of the ice shelf. But we will also be capable detecting changes at the contact with the ice shelf, whether there is melting, how much and when precisely.
The project, dubbed BELARE (Belgian Antarctic Research Project), is expected to run through next December. [Blogspot - UBL - Wiley]
lead image: Antarctic Station, other images: UBL