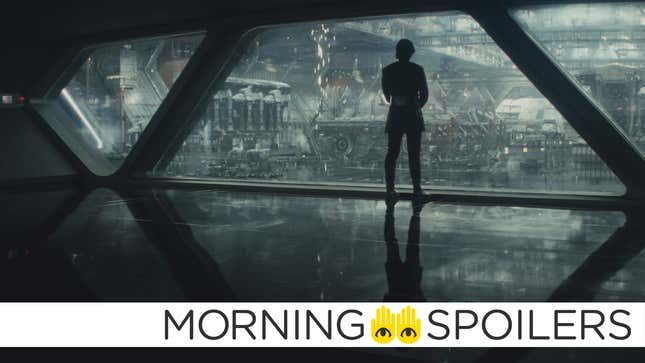 Captain Marvel could be casting another familiar Marvel supporting character. Alice Eve is joining Iron Fist. Patrick Stewart discusses what could bring him back to Star Trek. Plus, what's to come when Flash and Legends of Tomorrow return, and New Mutants teases its mysterious villain. To me, my spoilers!


Star Wars: The Last Jedi

Rian Johnson teased a "new hue" of lightsaber in the latest issue of Parade Magazine. It's kept deliberately vague of course—only Rey and Kylo's blue and red sabers are mentioned, so it's possible the "new" hue could be the green of Luke's Return of the Jedi lightsaber, or it could be something else entirely. Start speculating wildly in the comments below!
Meanwhile, Adam Driver says that many things will "never be revealed" about Kylo Ren, lending to the character's air of mystery:

I mean, there's like a bits of pieces that we started working on that kind of, I know are answered in this one that we kind of started in The Force Awakens, that I knew was operating you know when we were doing that one, that I knew as time went that they kind of reveal themselves but even if those things, there's a lot of those things that will never be revealed and there's no plans to. There are things that I think about that, for me, is what makes it kind of more fun in the playing of them, you know.
[ Screen Rant]
---
Captain Marvel
That Hashtag Show speculates a new casting call could be for the role of Rick Jones, a long-running sidekick character in the Marvel universe who has a history with several iterations of Captain Marvel (although not Carol Danvers specifically), as well as other Marvel heroes like the Hulk and Captain America.
[UNKNOWN MALE] Supporting Lead Male (35-59) Intelligent, but can throw a punch. Open ethnicity. Sounds like he may be tied to a well-known character.


---
Jurassic Park: Fallen Kingdom
Entertainment Weekly has the first image of the film's new velociraptor hybrid inside an abandoned warehouse, also somehow dripping with lava. Because volcanoes!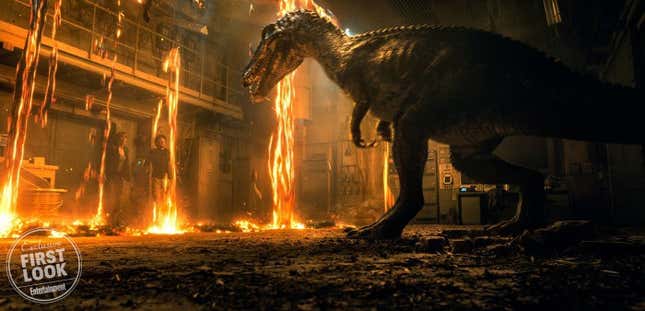 ---
New Mutants
Coming Soon has the latest poster for New Mutants, in which the team has been absorbed by one of the Rovers from The Prisoner. Maybe.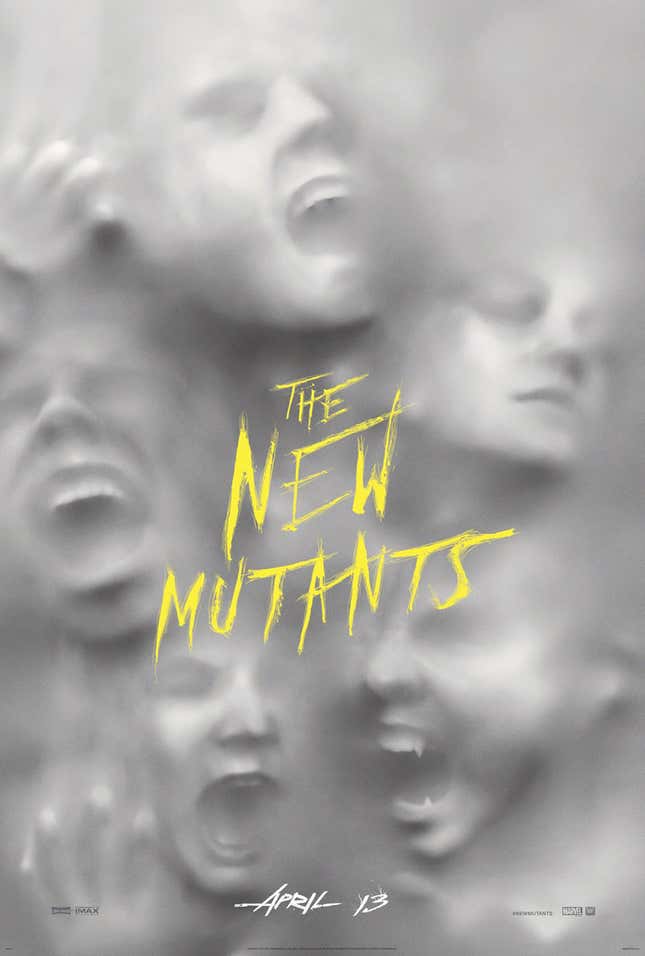 In further news, the film's official Twitter posted a video teasing the dread Demon Bear.


---
Deadpool 2
Deadpool is here to let you all know he'll be footing the bill for a selection of free, Deadpool-related tattoos at Brazil Comic Con.
---
Iron Fist
Star Trek Into Darkness' Alice Eve has joined the cast of season two in a major, but currently undisclosed, role. [Marvel]
---
Fear the Walking Dead
Meanwhile, Kevin Zegers has joined the cast of the Walking Dead spinoff — also in an undisclosed capacity. [Deadline]
---
Star Trek
Variety asked Patrick Stewart if there were any plans to bring Captain Jean-Luc Picard back to the Star Trek franchise. His answer: no... unless there's a giant Trek crossover planned.
Oh, lord. I cannot think of another instance in which that might happen. My feeling is I hung up the space suit and left all that behind a long time ago. Maybe if someone came up with a brilliant idea, I'd do it. One thing that might interest me would be to bring all the existing casts of 'Star Trek' from the last 50 years together for one big story.
---
Choose Your Own Adventure
Netflix is developing an interactive TV series based on the Choose Your Own Adventure line of books for "adults." According to Bloomberg, "viewers of the adult program will be able to pick which storyline to follow, and go back to watch the same show again with a different result."
---
Doctor Who
The BBC has confirmed "Twice Upon a Time" will air on BBC One, Christmas day at 5:30pm. It will then air on both BBC America and Space at 9pm the same night. [Doctor Who News]
---
Happy!
/Film spoke to Grant Morrison about Syfy's adaptation of Happy!, promising fans that the series will get "a lot deeper" by its third and fourth episodes.
Well, I think what I'm really excited to see is when people get into episodes three and four. Obviously, episodes one and two set up the world as very anarchic and crazy and fast moving. When we get to episode three, it goes a lot deeper and we start to understand a bit more about these characters and how they got to where they were. By the time we get into episode four, there's a mystical door that opens. There's things that I think viewers just will not expect to see. We start to basically open more doors in the world. I think anyone's assumptions from the first two will be challenged and upturned by three and four. We've tried to keep it up through the whole series so that the tone changes quite a lot through it. We see the characters from very different angles. We see the story from different lenses and I think that's what I'm most excited about, to see people's response when they think they know what they're watching and they start to see where it goes.
---
The Flash
Barry Allen goes to jail when the series returns on January 16th.
---
Legends of Tomorrow
Finally, Constantine boards the Waverider in the promo for "Daddy Darkhest," Sadly, you will also have to wait until January 16th to see it.
---
Banner art by Jim Cooke.