The Vindicators—featured in an episode of Rick and Morty this season—are kind of like if all the Guardians of the Galaxy were emotionally-stunted, alcoholic sex fiends who became a superhero team because they had nothing better to do with their time. While there's a very good chance they'll be coming back to the show eventually, the squad's about to get its own comic book courtesy of Oni Press.

Our first encounter with the superteam during this season's "Vindicators 3: The Return of Worldender" saw them turn on each another before most of them ended up dead. But Rick and Morty Presents: The Vindicators will dig into the heroes' respective backstories long before they did battle with their answer to Thanos. Written by J. Torres with illustrations from C.J. Cannon and Nick Filardi, The Vindicators will see the team travel back in time and accidentally create one of the most dangerous villains they've ever faced.
Other specific details about the comic are scant for now, but the one-shot's cover does provide a modicum of important information about the story. Most notably, Pickle Rick will be tagging along for the ride in addition to Tinkles, the magical imaginary lamb from "Total Rickall," and Scary Terry, the Freddy Krueger-esque dream demon from "Lawnmower Dog." As Inverse points out, the inclusion of these characters could mean that the Vindicators' adventures will take them into other dimensions.
Ultimately, the comic might end up becoming a canonical story that fundamentally rewrites a number of key characters' futures, which would be fantastic. Because if there's one thing that Rick and Morty needs, it's more of the Vindicators.
G/O Media may get a commission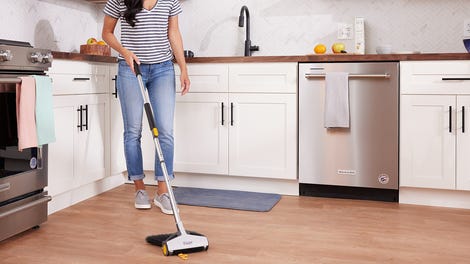 BOGO 50% Off
Flippr - BOGO 50% Off
[Inverse]